DIY makeup could be 3D printing's killer app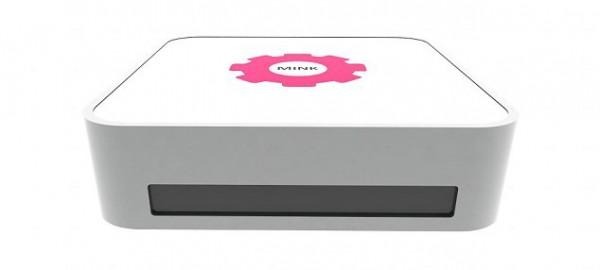 3D printing could have found its killer feature, with home makeup printer Mink promising to turn any smartphone photo into a new shade for your face. Said to use the same underlying substrates as even the most expensive off-the-shelf brands, the printer can create lip gloss, blush, eye shadow, or other types of makeup, just as easily as printing a document.
According to company founder Grace Dent, the output from Mink is effectively identical to what you'd buy in a drugstore or from a department store makeup counter.
The benefit for consumers is convenience and selection. Mink uses the same core technology as an inkjet printer, mixing colors on-demand with the substrate and then spitting it out in a sample-sized container.
What makes it interesting is the way in which the colors can be selected. Mink is apparently compatible with any program that can print, so by snapping a photo and then using a color picker to grab the color's hex code, it can be produced direct from Photoshop or similar.
Our guess is that Mink would spawn some sort of more user-friendly app that would go from photo to printed makeup more readily, similar to how Philips hue bulbs can create new tones based on a photo taken from your smartphone.
Dent claims the printer will be available later this year, priced under $200, though hasn't said how much the individual ingredients actually necessary to print will be. The company founder is scathing of makeup mark-ups, though the printing industry hasn't exactly been innocent of over-charging for ink.
It's been an interesting few months for 3D printing technology. Earlier this week, home 3D printer project M3D ended its Kickstarter campaign with a whopping $3.4m, 68x its original goal.
VIA TechCrunch
SOURCE Mink