Ditch BB10 and rebuild on Windows Phone rants RIM insider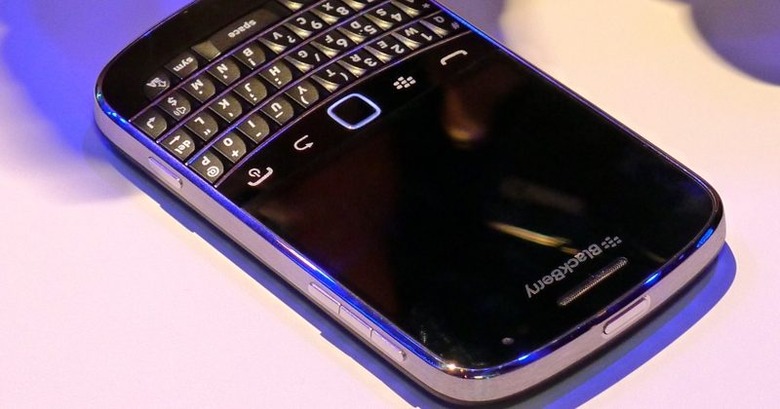 RIM may have no intention of exiting the consumer market, despite its appalling recent quarter, but the consumer market itself looks like it's inescapably drifting away from BlackBerry. CEO Thorsten Heins is still apparently wedded to BlackBerry 10, the company's next-gen OS, suggesting during yesterday's financial release that RIM would consider licensing it out to rivals. However, insiders at the firm are growing increasingly outspoken, with calls that RIM should abandon the platform "experiment" and instead follow Nokia in leaping to Windows Phone and Microsoft's warm embrace.
BGR revisited the anonymous senior executive at the company who described RIM as ignoring users and guilty of lazy marketing last year, and unsurprisingly their opinion on the firm is little changed. "RIM only has one hope" they now suggest, "ditch the QNX bullsh*t experiment that will be the exact definition of a 1.0 operating system — it can not compete."
Instead of looking to push its own OS, the source argues, RIM should jump in with Microsoft on Windows Phone and license BBM to other manufacturers using the platform. "Then build out the BES story with Exchange" they conclude, "beef that up, now there's an interesting and unique value proposition."
Heins also conceded that RIM might be open to selling off chunks of its business and/or patent portfolio, and that selling the company as a whole was – though a last resort – still a possibility. According to the insider, frequently resurfacing rumors about Samsung being a potential suitor are indeed true – the possibility first arose in January, then again more recently - but RIM has also supposedly been discussing BBM licensing and other cash-gathering ventures with different rivals.
Although backing away from the consumer segment is supposedly not on the cards, "playing to its strengths" will likely see RIM focus on what it does best: QWERTY keyboards and business-friendly features. What remains to be seen is what software ends up loaded onto those devices.