DirecTV 4K Genie Mini spreads UHD around the home

DirecTV has launched a new Ultra HD set-top box, the 4K Genie Mini, extending UHD content to more TVs around the home. Available as an add-on for those with DirecTV's existing Genie HD DVR, the new box is around the size of a paperback book and offers remote access to all the usual on-demand and DVR content stored on the main box.

As for audio, there's Dolby Digital Plus decoding if you have compatible speakers.
There are a couple of provisos, however. For a start you'll need a model HR34 or above Genie HD DVR to act as the main hub, or alternatively a Genie Lite (Model H44) that's hooked up to a Genie Lite HD DVR Kit.
The TV itself has to be 60 frames-per-second capable, and support both HDMI 2.0 and HDCP 2.2.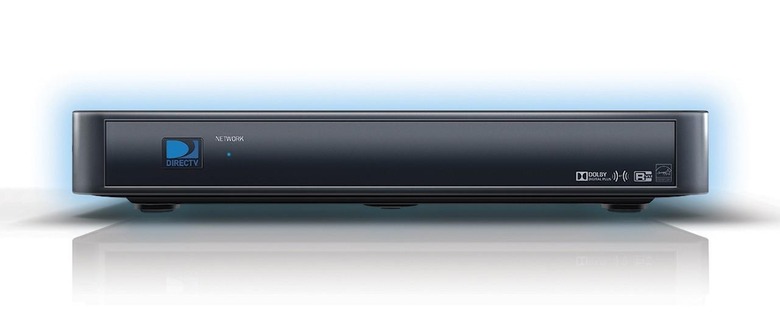 Perhaps the biggest drawback is how many 4K movies can be watched simultaneously. In fact, DirecTV will only allow for one UHD stream at a time, no matter how many 4K Genie Mini-equipped TVs you have.
So, best think of it as a simple internal placeshifting option rather than a way for multiple people to enjoy 4K content at the same time.
In an ideal world, of course, DirecTV subscribers would have 4K functionality baked into their set. That's already the case for TVs from Samsung, and AT&T says that LG, Sony, and other manufacturers will soon be offering the same.
Update: AT&T tells us that the 4K Genie Mini is valued at $99. We suspect that means that, with some haggling on the phone or in store, you might be able to get it for less depending on what you're currently paying for.
SOURCE DirecTV