Dire Fermi GPU yields will cost NVIDIA market share predict analysts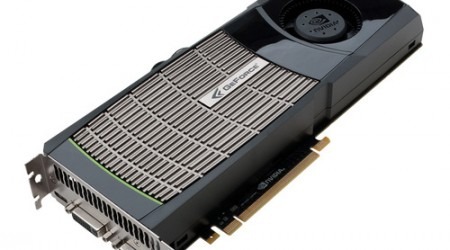 NVIDIA's Fermi-based GeForce GTX 470/480 cards are on sale now, but according to analysts the rumored yield issues have seriously impacted availability.  X-bit labs quotes analysts Needham and Company, who believe NVIDIA's Fermi yield is just 20 to 30-percent, and that they currently have just 10,000 chips on the market.  Financially, the analysts believe NVIDIA could "lose market share" from 2H 2010, claiming to have discovered from their channel checks that Fermi "is not ramping well" and could in fact face further product delays.
A shortage of chips thanks to lower than expected yield was tipped in the run-up to the new GeForce cards' release, and NVIDIA reduced the number of active cores in both the GTX 470 and GTX 480 so as to reportedly salvage what usable chips they could.  The delay also had an impact on reference board design availability, leaving second-tier manufacturers hoping to produce Fermi video cards waiting until after the first batch went on sale.  NVIDIA have apparently declined to comment on the analysts' report.
[via Expreview]