NVIDIA GeForce GTX 480/470 to lose cores over poor GPU yield?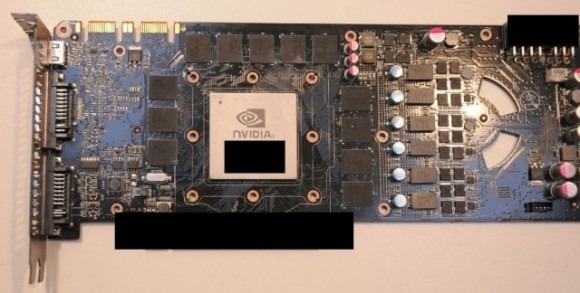 Early adopters beware: if you were planning on picking up one of NVIDIA's new Fermi-based GeForce GTX 480 or GTX 470 graphics cards when they go on sale later on this month, you could end up getting a less capable card than expected.  According to leaks out of graphics cards manufacturers, lower than expected 40nm yields at NVIDIA's suppliers have prompted the company to block those cores with problems; as a result, the GeForce GTX 480 will only have 480 cores and the GTX 470 just 448.
That's significantly reduced from the initial targets of 512 cores per card.  The specific details behind the production issues haven't been leaked, but Taiwan Semiconductor Manufacturing Company (TSMC) – who are responsible for the production of the NVIDIA GPU – are believed to have seen a yield lower than 50-percent for their 40nm processes.
Both GeForce GTX 400 series cards will go on sale on March 26th, according to the sources, with the GeForce GTX 480 priced at $499 and the GeForce GTX 470 at $349.  However volume shipments aren't expected to kick off until April 6th; previous leaks had suggested NVIDIA's shortage of reference boards had delayed mass availability.