As the PC gaming rig ecosystem continues to expand, groups like Digital Storm stand to gain largely from those ladies and gentlemen aiming to do two things at once: work with a high-powered computer and keep a low, yet stylish profile. That's getting pretty darn specific when you consider the start of the gaming PC trend not too many years ago: massive builds and wacky cases galore – but here Digital Storm keeps it tight.
This machine goes by the name VIRTUE and aims at the mid-tower gaming system market with the newest bits and pieces from Intel and NVIDIA inside. As we've had a bit of a chat lately about 4th gen Intel Core processors (Haswell) as well as NVIDIA GeForce GTX 700-series graphics cards, it should be clear that this system's availability with the full collection means Digital Storm is ready for business.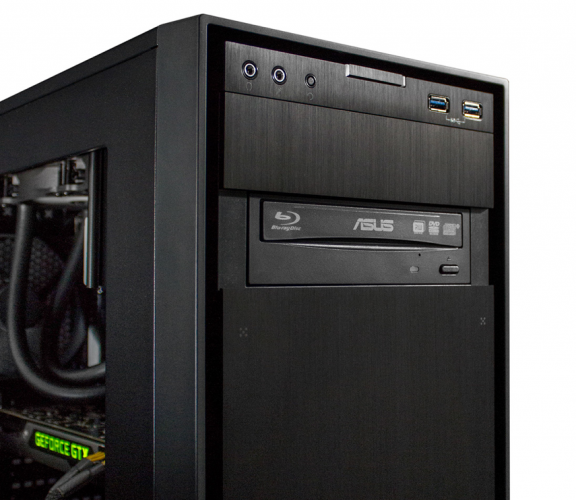 This system has the ASUS Z87M-PLUS or ASUS Gryphon Z87 montherboard available with Corsair H60 or H100i Liquid CPU coolers, Windows 8 out of the box, and a lovely guarantee of 72-hour stress-testing and benchmarking before it reaches your home.
The case measures in at 17.7 x 8.3 x 17.3 inches and is made with brushed aluminum and steel, ranging in price from $1,448 to $3,218 USD depending on your wants and needs. This case was also, as Digital Storm notes, made for upgrades down the line – space for two hard drives, four SSDs, and dual video cards make for a setup you'll be able to keep kicking into the future.