Digital Storm VELOCE brings first 13.3-inch gaming notebook with Haswell to market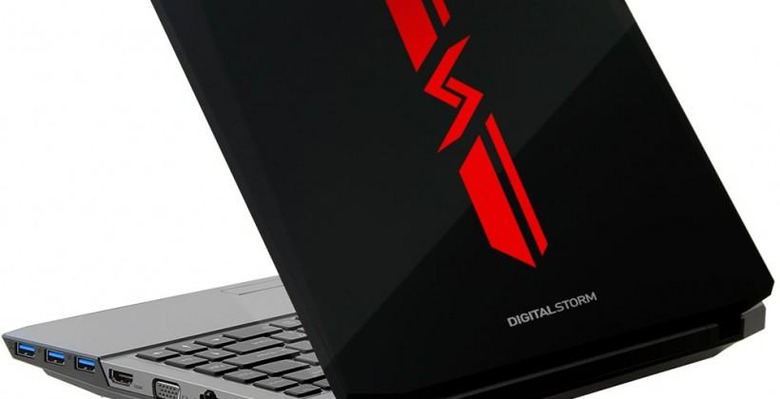 This afternoon the first slimline gaming notebook with a 13.3-inch display and Haswell – that's Intel's 4th generation Core technology, mind you – is being unleashed on the public. This machine sports a slick customized system mark of excellence on its back with Digital Storm's hot red cut down its back, bringing with it a system that also sports the highest-end NVIDIA GeForce GTX 700-series graphics cards under the hood.
This machine works with a body that's just 1.26-inches thick and brings on an Intel Core i7 4800MQ processor to team up with an NVIDIA GTX 765M graphics card. That's the full force of NVIDIA's vision – as we were informed earlier this year – for gaming notebooks that aren't as massive and bulky as previous generations would have us believe they had to be.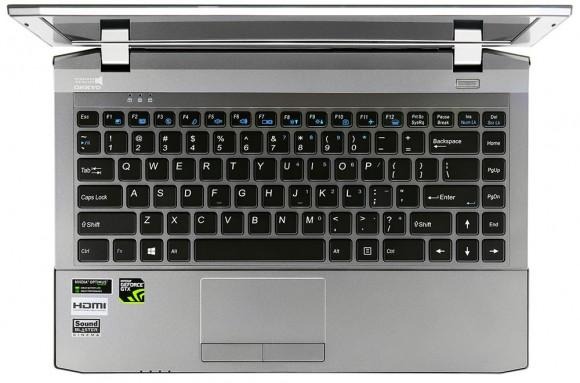 This machine works with full HD, 1920 x 1080 pixels, that is, across its 13.3-inch display. That means you're going to be rolling out with a display that's more densely packed than any solution from this company in the past. Below said display is a "cold silver and grey" interior with a keyboard that's fully back-lit.

Under the hood you've also got two storage drives (mSATA & 2.5") with RAID capability as well as a dedicated internal network port. Also around the edges you'll find HDMI 1.4, VGA video out, three SuperSpeed USB 3.0 ports, and ethernet. The whole package then rings in at $1,535 USD, all of this coming in on July 17th – just a week away!