Digital Cube iStation T5 HSDPA-connected PMP launches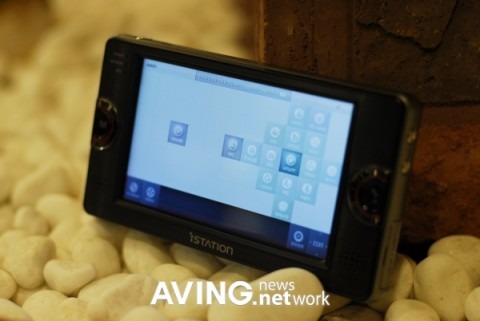 Digital Cube have launched the iStation T5 PMP in Korea, an internet-connected media player with integrated HSDPA.  The T5, which we first spotted back in November last year, has a 4.8-inch WVGA 800 x 480 touchscreen and a 3D GUI that runs on an OMAP2530 triple-core processor.
The Digital Cube iStation T5 has either 8GB or 16GB of onboard flash memory, or 30GB or 60GB hard-drives, plus an SDHC slot for memory expansion.  There's an optional T-DMB TV tuner as well as a standard FM module, plus an e-dictionary.
There also seems to be some T5 models with WiFi, though it's tricky to tell which is which from Digital Cube's site.  Prices – in Korea – range from 398,000 KRW to 548,000 KRW ($283 to $390).  There's no word on whether it will be launched elsewhere.
[via AVING]