Digital Cube i-Station T5 PMP is announced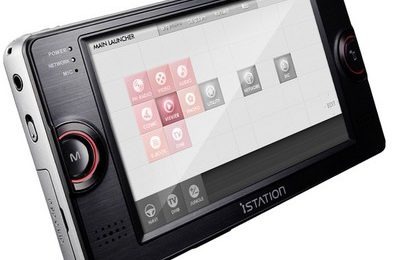 It looks like we have another i-Station on our hands. Digital Cube just seems to be cranking them out right and left. This latest i-Station is the T5 and it is quite an interesting PMP.
The i-Station T5 features a 4.8-inch WVGA display with a 800 x 480 resolution. It also includes HSDPA built in and a T-DMB TV tuner as well as a FM module.
A SDHC card slot is included, allowing for great memory expansion. 8GB or 16GB of internal storage is also available. An e-dictionary is included and the 3D user interface makes sorting through the menus and options a much more interactive and pleasant experience. We still don't have any information about pricing or when we can expect this PMP to hit shelves, but it is expected to be released in South Korea first.