Did Vivo make the perfect glass phone?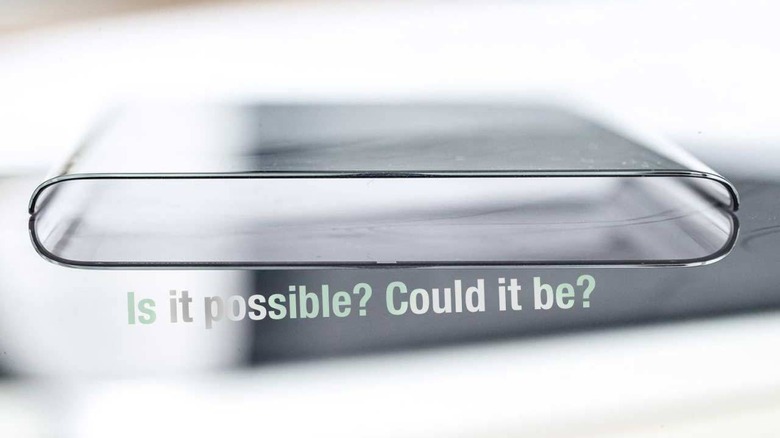 Today the glass front and back of the next Vivo phone were leaked by the leakster known as Ice Universe. This person is generally known for leaking the likes of Samsung Galaxy smartphones, but they've occasionally done a Vivo or Vivo-like leak or two, all of which seem to have turned out fairly accurate for final products. Today the leak has to do with what's likely called the Vivo NEX 3 – a device that might just have found the perfect formula for an all-glass phone.
The curve at the edges of the glass is nearly 45-degrees – or "almost 90-degree curved" as Ice said. The system with which this glass is formed is not new – it's the indicator for the display it'll be protecting that we're looking for. Under the glass, per suggestion of the leak, the display may wrap all the way down to the most extreme edge of the phone.
This is the biggest leak today! This is the screen glass of the vivo NEX 3 (probably the name). It is almost 90° curved, the mirror of glass and glass forms the outline of the phone, it is very symmetrical and perfect. pic.twitter.com/mP5Q1159lA

— Ice universe (@UniverseIce) July 25, 2019
If the glass front and back shown here are accurate, there'll be little room for physical buttons on this phone. There may be a single home/power button on top, but the sides would need to remain barren. Given the state of the protective glass industry today, we could estimate that Vivo would use an HTC-like system with pressure-sensitive edges – but we've seen no physical evidence as such.
The Vivo NEX 3 is shown by Ice Universe to be a the first real-life release iteration of what was shown with the Vivo Apex 2019. You can see our own hands-on with this device in the Vivo Apex 2019 concept phone hands-on we posted in March of this year.
Above you'll see a set of photos of the concept phone as it appeared this year at a special event held by Vivo. SlashGear got a closer look at this masterpiece of industrial design before it launched. Of course since the phone hasn't actually ever launched, that could still be a thing someone could do – but nevertheless, here it is!
The Vivo NEX 3 could have a larger display than the concept shown with the Apex. We'll just have to wait and see. For now – courage!