Vivo APEX 2019 concept phone hands-on - A look into Vivo's future devices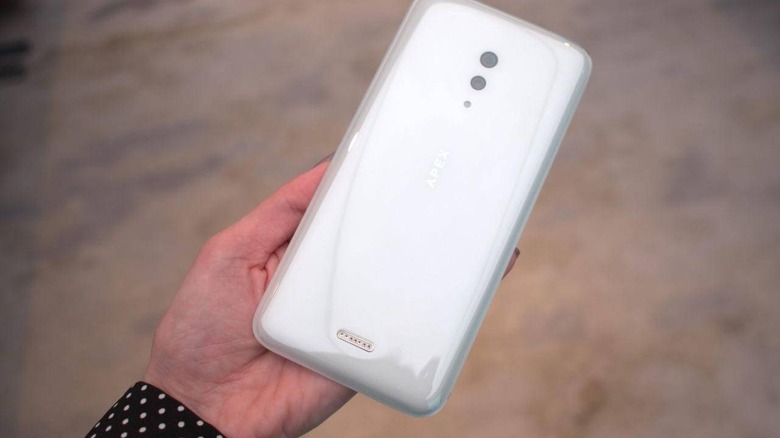 While Samsung and Huawei argue over who has the better folding phone, Vivo is taking a shot at turning heads with its new Vivo APEX 2019 Concept phone. Throwing away all buttons and holes, the seamless unibody design practically changes the way we interact with smartphones. At an exclusive press event, however, the Chinese OEM explains how it isn't only changing the way phones look, it's also changing how they are made.
After all, it's not that easy to enclose a smartphone inside one whole piece of glass. More than just the production challenge, however, such a phone will practically be throwing out years of evolution in smartphone technology in exchange for newer and slightly more experimental ones. Vivo has been playing around with such technologies, like the speaker-less Screen SoundCasting that first appeared in last year's APEX 2018.
This year's concept phone takes that one step further into Body SoundCasting to remove the need for any and all speaker vents, transmitting sound through body vibrations.
Vivo was also one of the first to embrace in-display fingerprint sensors, beating even Samsung to the punch. It has also toyed with such a sensor that reaches covers half the display. For the APEX 2019, it's pulling out all the stops with full-display fingerprint scanning, which practically means you can press anywhere to get authenticated.
To assist the sensor as well as jazz up the process, a Fingerprint Light turns on the pixels around the finger when it touches the screen, providing not only a visual cue but also additional light for the fingerprint sensor.
That wasn't enough for Vivo, though. The APEX 2019 concept is also the first smartphone that can scan two fingers simultaneously. This supposedly doubles the security but also opens up possible new uses for biometrics. And instead of simply unlocking the phone, you can press on an app icon and have it launch that app as soon as the phone is unlocked.
One of the two biggest concerns with a button-less and hole-less phone is, well, the absence of buttons and holes. For the former, that means having no volume rocker or power buttons to touch. Vivo found that pressure sensors and capacitive buttons by themselves aren't good enough and so it bundles them together into one "Touch Sense" feature. The side of the APEX 2019 concept is home to three capacitive buttons and two pressure sensors alternating with one another.
The pressure sensors tell whether a press is made and the capacitive buttons tell where the press was made. Such buttons are naturally dependent on software which raises concerns on reliability with the system goes awry or crashes. That's why Vivo included a weak current supply system Touch Sense so that you can still restart the phone in an emergency.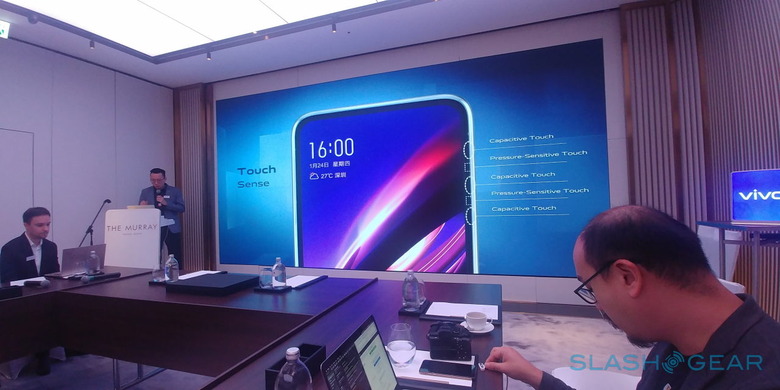 The other main concern is the lack of a USB port, never mind a headphone jack. Relying on wireless charging and wireless data transfer, however, is too unreliable to even be convenient. Plus, it was another chance for Vivo to innovate. That's why it's introducing what it calls MagPort, a spin on the MagSafe technology that Apple has created and now abandoned. Unlike traditional magnet-based connections, however, Vivo's implementation sits flush with the APEX 2019's body and has no pins or holes that would mar the surface of the device.
Despite that, Vivo is guaranteeing that the connection will still be strong and secure and you can feel the pull when the phone and the port are just 2 cm apart. That said, MagPort only connects one way so you can't connect the phone "upside down". MagPort supports 18W charging, which is plenty fast, and the other end of the cable is a conventional USB plug for data transfers. Unfortunately, Vivo doesn't address the disruption it will cause for USB accessories.
The Vivo APEX 2019 Concept is a powerhouse. More than just a Qualcomm Snapdragon 855 with 12 GB of RAM, the first of its kind, and 512 GB of storage, the phone will also be equipped with a 5G modem. All that power translates to even more heat which, considering the tightly enclosed body, is almost asking for trouble. Vivo assures that its new Liquid Cooling Technology, which includes what it claims to be the largest vapor chamber plate in the industry. [Updated to reflect Vivo's correct storage spec]
With all that new technology, it probably shouldn't be a surprise that even Vivo isn't sure if the APEX 2019 Concept will even reach the market as an actual retail device just like the APEX 2018 eventually became the Vivo NEX S.
The full-screen fingerprint scanner alone is significantly more expensive than any in-screen sensor in the market today and the costs of the 5G modem and unconventional manufacturing would drive costs even higher.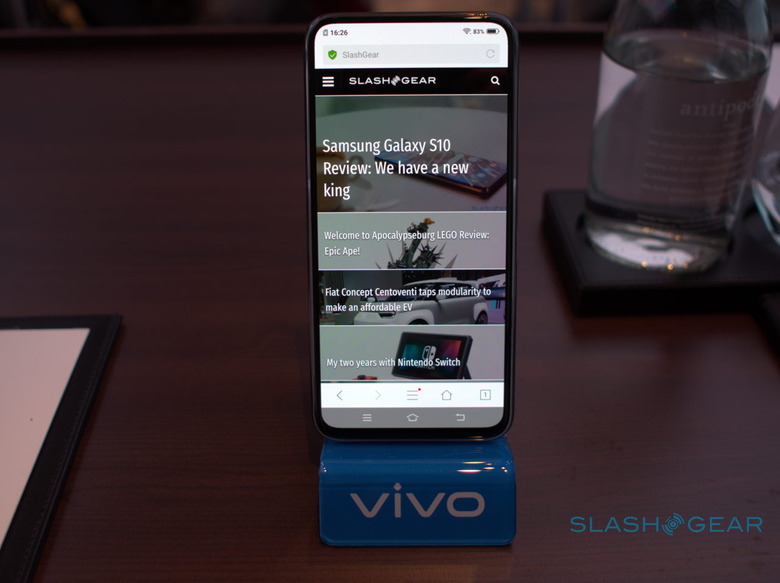 Of course, it does raise the question of whether all that will be worth the cost. Granted, it is indeed a beauty to hold and behold but the phone might be a bit ahead of its time, which is pretty much why the Vivo APEX 2019 is marked as a concept phone. Then again, without such concepts, visions, and dreams, the smartphone market would have been stuck years ago and, fortunately, Vivo has had the audacity to dream big.