Did Google Leak The Pixel 2 XL Months Ago? [Mythbusted]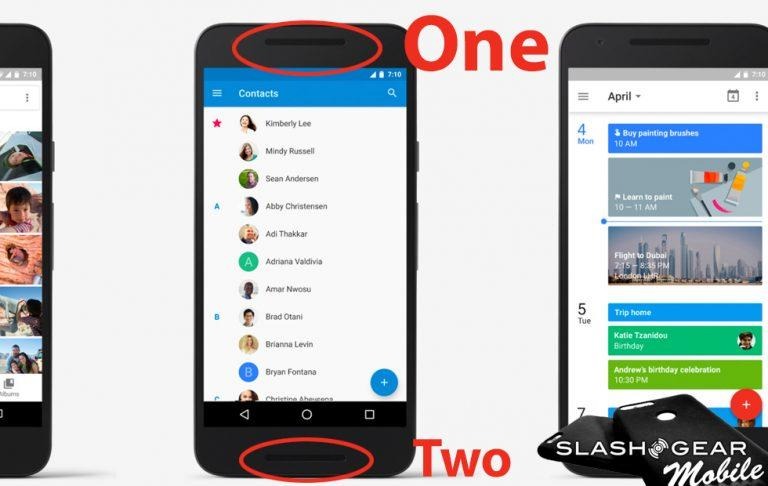 Browsing a new update to Google's Google Play Protect re-brand I happened upon the "Switch" page for Android. There, the company shows users how to switch from iPhone to Android devices in as few steps as possible. This webpage is not new, nor are the images on it – and yet what we're seeing here isn't exactly a Pixel. What we're seeing here is a Huawei-made device.
The Pixel 2 is rumored to come with a slightly taller body and a set of power and volume buttons in the same place as last year's model. The camera is in a similar position, as is the display. The differences come in the forehead and the chin of the device, as well as the corners on the exterior. What's going on here, you might ask?
There's also a significant extension of the speaker on the forehead as well as a brand new speaker on the chin. The original Pixel XL – shown in two iterations here from Google (on the far left and far right) always has the correct elements on it. Google makes certain the device is on-point on their Phones page, for example.
But in this same domain, a set of images appears on their Switch page with different elements specifically. There, the device has the extended set of speakers – two of them – one at the forehead, one at the chin. This would seem to indicate that Google MIGHT have made a mistake and posted their devices 2nd iterations early.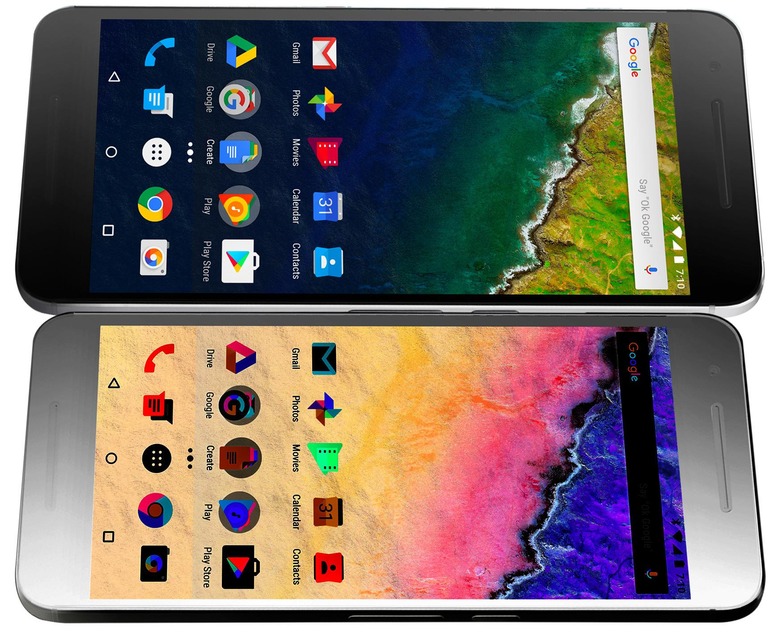 Except for the fact that the devices do not match up with the leaked devices called "Pixel 2" we've seen so far this season. The other iterations of the device on the Switch Page are identical (or nearly identical) to the one shown above. Instead of a mistake, what we're seeing here is a slightly incorrect render of the Huawei-made Nexus 6P.
While the 6P has more defined speaker bump bits of plastic, this is indeed that. In the end though, they're all renderings, and they really don't confirm nor deny anything we've seen in the past few weeks with regard to the actual Pixel 2.