Developers cautiously convinced by Apple Gatekeeper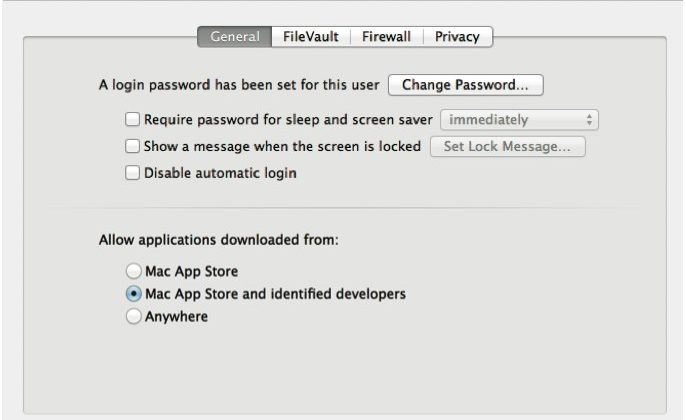 Apple began its Mountain Lion Gatekeeper charm-offensive with developers last week, it's been revealed, though there remain concerns around whether non-Mac App Store apps will get the same advantages as those released through the official download store. Developers Panic have documented Apple's outreach efforts, co-founder Cabel Sasser having been invited to a preview session with Mountain Lion earlier in February, where the Cupertino company was keen to reassure him that it has no plans to make the Mac App Store the only way to get apps in OS X.
"Cabel [Sasser] was told point-blank that Apple has great respect for the third-party app community, and wants to see it continue to grow" Panic engineer Steven writes, "they do not want to poison the well." That's despite the engineer's concerns that – as we suggested yesterday - Apple could one day look to lock down developers to solely use its own app store.
Unfortunately, that "great respect" doesn't necessarily extend to allowing third-party developers use all of the headline features of Mountain Lion. Apple confirmed that only apps distributed through the Mac App Store would be able to use the iCloud and Notification Center APIs: that means no sync/backup across iOS devices, and no growl-style notifications popping up in the top corner.
"Despite these great strides forward, Apple is walking a dangerous line with regard to features that are only available to App Store distributed apps. The two most prominent examples are iCloud and Notification Center. Cabel asked Apple if, thanks to Gatekeeper and Developer ID, App Store-only features would be eventually be available to signed apps that were not distributed through the App Store. There was some shuffling of feet and a "we have nothing to announce at this time". It didn't sound particularly optimistic" Panic
Meanwhile, there remain questions around whether apps initially bought from outside of the Mac App Store can ever be "cross-graded" to an App Store purchase, with Panic suggesting such a facility would allow users to in effect upgrade to iCloud and Notification Center support.
Still, the overall attitude toward Gatekeeper seems positive from the developer community, Apple's relatively proactive approach to malware apps being seen as a good thing for Mountain Lion. There's more on Gatekeeper – and on Mountain Lion in general - in our full preview.