Surface Book Slammed By Apple's Tim Cook [Updated]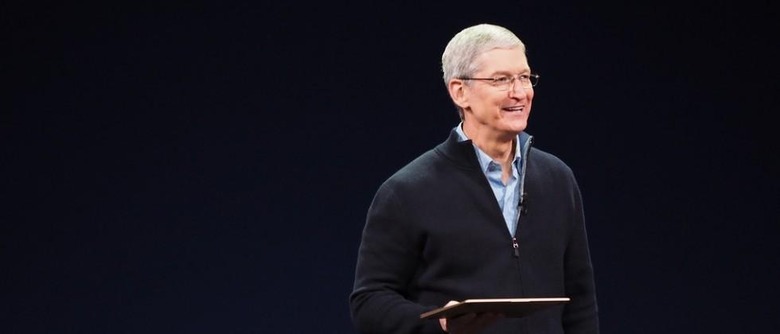 Tim Cook has dismissed the Surface Book as not succeeding as either a laptop or a tablet, with the Apple CEO accusing the Microsoft hybrid notebook of trying too hard. Speaking in Ireland today at a meeting of the Philosophical society at Trinity College, Cook didn't mince his words about the new Windows 10 notebook with its removable touchscreen display.
"It's a product that tries too hard to do too much," Cook said, the Irish Independent reports. "It's trying to be a tablet and a notebook and it really succeeds at being neither. It's sort of
deluded
diluted." Update: See correction below
Cook's comments have prompted criticism from some, with comparisons drawn between the Surface Book and the new iPad Pro. The new, 12.9-inch tablet has ultraportable notebooks in its sights when it launches in stores this week.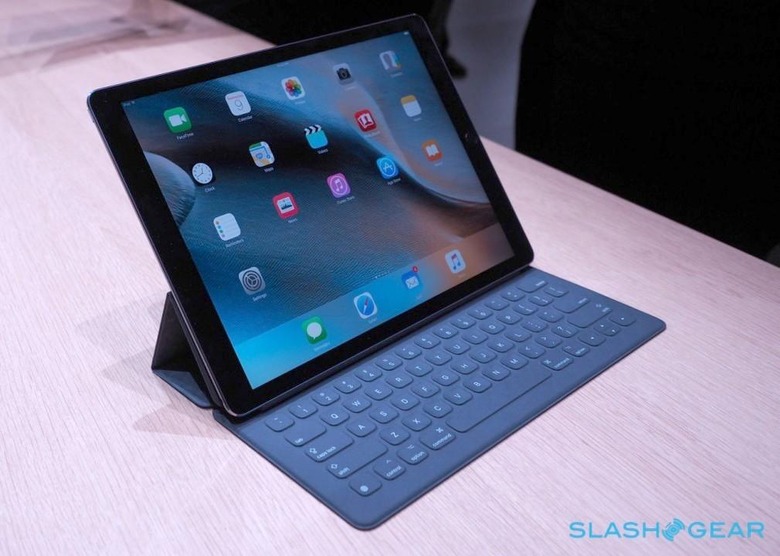 In fact, despite dwindling sales of the iPad, Cook is confident that demand for Apple's tablets will see a turnaround. The iPad Pro will be instrumental in that change, the chief exec argued, if his own experiences are anything to go by.
"I only travel now with an iPad Pro and and iPhone, that's it," Cook said.
NOW READ: Surface Book Review
As we found with the Surface Book, Microsoft's vision of a notebook that's also a tablet isn't right for everyone. All the same, reviews of the iPad Pro – which began to go live today – have criticized the tablet for its single-angle removable keyboard accessory and absence of a trackpad.
In contrast, the Surface Pro 4 has a removable keyboard but supports several angles of use, and includes a trackpad.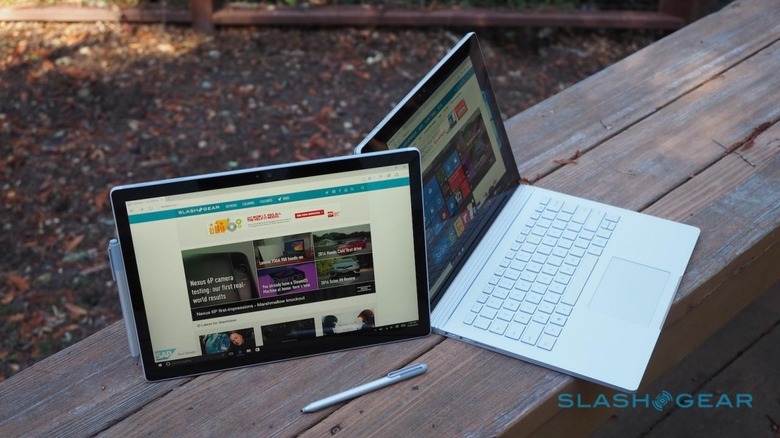 Earlier this week, Cook predicted that the iPad Pro would be sufficiently popular to kill the PC altogether.
Update: According to an update to the Irish Independent article, and author Adrian Weckler, Cook meant to say "diluted" not "deluded" about the Surface Book.
Apple says that CEO Tim Cook meant 'diluted', not 'deluded'. Makes sense. Consider this a correction.

— Adrian Weckler (@adrianweckler) November 11, 2015
SOURCE Independent.ie