iPad Pro ad says it is big, enough to kill the PC says Cook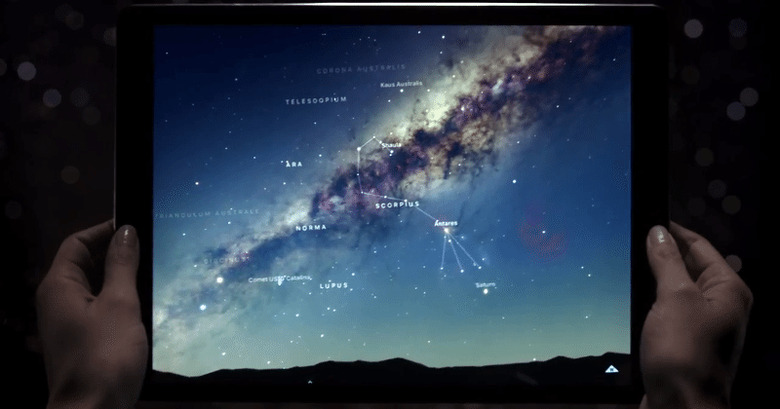 We've heard the phrase "post-PC era" thrown around more than a few hundred times before, but that era might have finally dawned on us. Starting November 11, that is. At least depending on how much prophetic vision you ascribe to Apple CEO Tim Cook. In an interview with the Telegraph, the chief executive was quite frank with his vision for the iPad Pro. "Why would you buy a PC anymore", he asks, not so subtly pointing out that Apple's largest tablet is off to off the PC.
The iPad Pro will be a replacement for a notebook or a desktop for many users. That's the prophecy that Cook is making. And there is some truth and reason to that. Particularly considering how the tablet basically replaces a MacBook (Air) in price and size. He also envisions that the iPad Pro will be a hit among creatives and multimedia consumers. Coincidentally, these are the very groups that company's desktops and laptops have catered to for so long. Apple used to sell the Macs and MacBooks. Now it wants them to buy iPad Pros instead.
The giant tablet does offer a lot of possibilities, a market previously untapped by Apple. The combination of stylus Pencil and keyboard accessories transform the device from a content consumer to a content creator. It also makes a play for workplaces where iPads are too small but MacBooks are still less portable. The iPad Pro isn't just big in size, it's also big in opportunity.
And what of Apple's other tablet line? Cook believes there will also be room for the iPad, especially the iPad mini, even though he also says that owners of the larger iPhones will skip this device. He thinks that these smaller tablets will function more as dedicated book readers or video players, kept apart from the busy-ness of smartphones. He actually doesn't mind a bit of cannibalization, as long as Apple is the one cannibalizing itself.
SOURCE: The Telegraph