Delta 1080p LED DLP projector promises 20k hour lifespan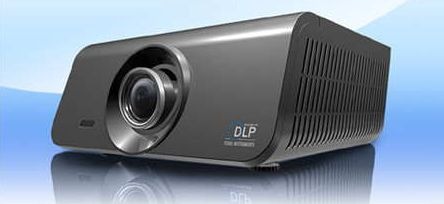 Delta Electronics have announced their first full-HD 1080p DLP projector using LEDs.  The technology apparently allows them a broader color gamut, together with a longer lifespan than traditional bulbs: the LED unit is rated for 20,000 hours use.  It's one of the first commercial systems to use PhlatLight rather than metal halide bulbs.
Rather than a separate lamp, color wheel and shutter that you would find in a normal projector, the LED system combines all three with a new algorithm to control each light precisely enough.  Delta are keen to point out the improved image quality, saturated color and dynamic contrast, but there is no word on brightness.
No word on pricing or availability, but Delta will be taking the projector to CEDIA 2008 next week and hopefully spilling more details there.  Still, I wouldn't expect it to be cheap.