Intel's IDF wasn't where we expected to find an incredible Android tablet, but Dell quietly knocked it out the park with the Venue 8 7000, a brand new slate using RealSense depth-sensing camera technology. An 8.4-inch alternative to the iPad mini with Retina display and the Samsung Galaxy Tab S 8.4, the Dell tablet has a surprise on both sides: a fantastic 2560 x 1600 OLED touchscreen on the front, and a trio of cameras on the back.
Those three cameras – a regular 8-megapixel shooter near the bottom, and then two 720p cameras above it, forming a triangle – are used for Intel RealSense. This isn't quite the full, motion-tracking RealSense we've seen Intel playing with over the past year or two – which uses a projected infrared grid of dots – but instead a more basic iteration designed to capture depth.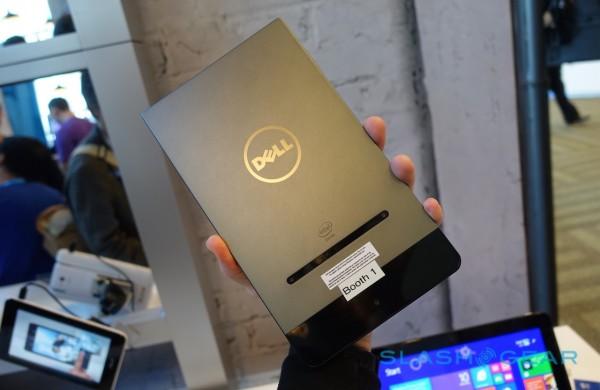 So, take a photo and in addition to a regular still, the Venue 8 7000 also gathers up all the various depth points in the frame. Then, in post-edit, you can do various focus and color changing things, as we've seen on devices like HTC's One M8 and Lytro's light field cameras.
Tap a spot on your picture and it comes into focus, for instance, leaving the rest blurred. Alternatively, the depth data can be used to figure out different patches of color – a little like an instant, frame-wide application of the magic select tool in Photoshop – and then decolorize or re-saturate them as you drag a selection bar across.
The "direction" that the bar goes in can be flipped, so that either the foreground or background elements are colorized first, and you can adjust the sweet-spot of the color and focus effects so that the amount of the picture either in color or in focus is broader or narrower.
Arguably any tablet with the right software could do that, but the Venue 8 7000's other party trick is its measurement system. Tap on two points of the picture – or tap and drag – and you can extend a virtual ruler. That line is instantly measured, even if the points would be some distance apart in real life.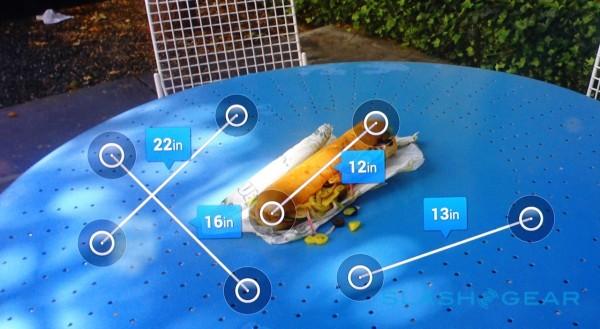 That way you can quickly get an idea of how wide a window frame is, perhaps, or the distance between a table and the wall. Objects or people can be measured, with the tablet's range being several meters from the camera.
It's not infallible – Dell told us that it doesn't recommend using the system for anything mission-critical or medical – and if you're looking for true indoor mapping then something like Google's Project Tango is still probably the way to go.
What the Tango tablet isn't is as slick and premium-feeling as the Dell. The company claims it's the thinnest tablet around, at just 6mm, and the crisp metal chassis feels as high-quality as the screen is bright and vivid. There's a little of the HTC about the perforated speaker grille on the front, while the broad black plastic bar on the back is a fingerprint magnet, but overall it's one of the best tablet designs we've seen from Dell in some time.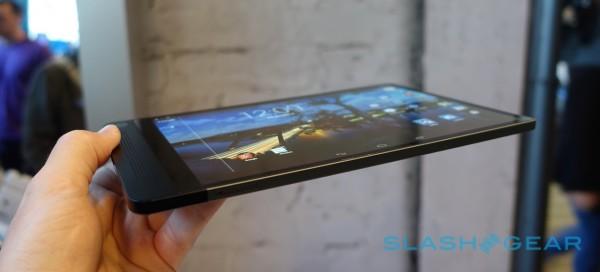 Inside, there's Intel's Atom Moorefield quad core running Android 4.4 KitKat, and though we didn't have an extended time to put it through its paces, it kept things moving swiftly and even what we'd guess would be processor-intensive tasks like photo editing were done without delay.
Dell isn't saying how much the Venue 8 7000 will cost when it lands in November, but with off-the-shelf cameras we'd hope the price tag wouldn't be too extended beyond the norm for Android slates of this size. Too expensive and it may roam into Project Tango territory, after all, and prove a turn-off to the developers Dell and Intel really need to get onboard if RealSense is to be anywhere near a mainstream success.