Dell XPS 10 hands-on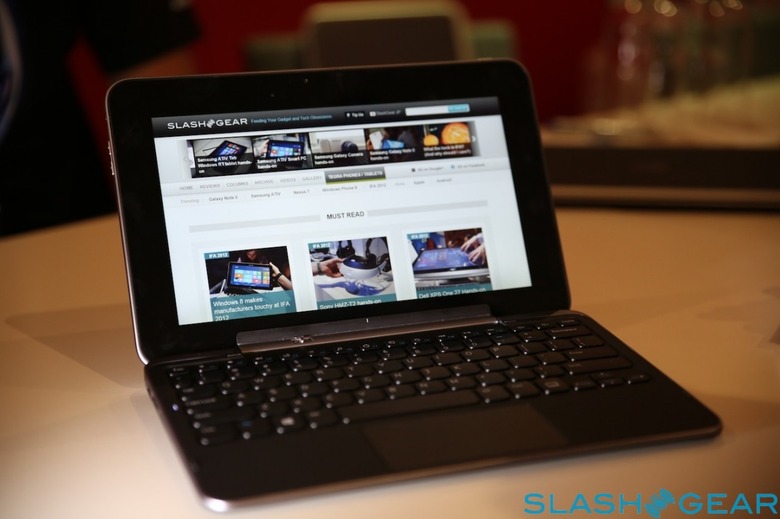 Ditching the keyboard from your Windows tablet is a big theme at IFA this year, and Dell's XPS 10 is no different. A 10-inch Windows RT slate with a detachable keyboard slice – that also, unlike with some firms we've seen, accommodates a second battery – the XPS 10 crept out of its box and into our hands here at IFA today. Read on for our first impressions.
At first glance, the XPS 10 looks like a mash-up of Dell's old netbooks and the current XPS ultrabooks. The plastic casing feels sturdy in the hands while still remaining lightweight – Dell isn't allowing people to talk about exact specifications yet, including most of what's going on inside the slate section – though the company has used a Snapdragon S4 processor, Qualcomm has already confirmed.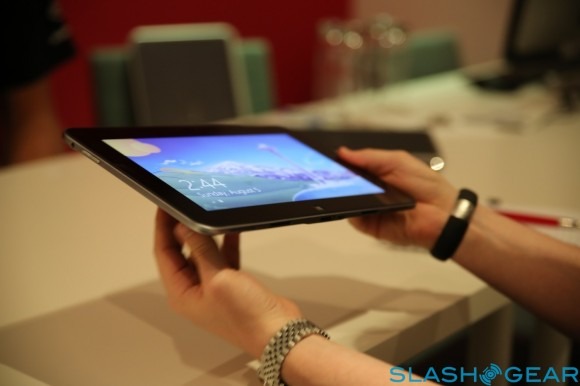 Up front there's an HD-resolution multitouch display that proved responsive at whipping through Windows RT's Metro-style start screen. Although it's just 10mm thick, there's both microUSB and microSD connectivity, though the lower section comes with extra connectivity too as well of the battery. Overall, combined slate and dock can run for up to 20hrs, Dell promises, comfortably exceeding a couple of work days.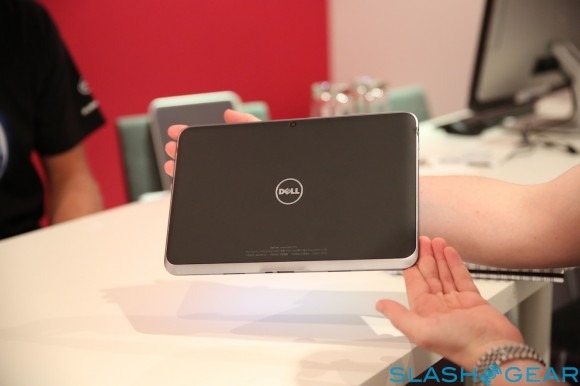 Tug out the slate – the mechanism uses a single lock-slider, and proved a little tricky on the pre-production model we were using, though Dell says that will be addressed by the time the XPS 10 hits the market – and it's a lightweight way to browse, view video, and use basic Office apps. It has to be said, it doesn't feel as instantly high-quality as the new iPad, but neither does it feel cheap or as though it's likely to break.
Windows RT tablets aren't going to be a rare sight by the end of the year. Dell will have to price the XPS 10 competitively if it hopes to grab a slice of the Windows 8 market, never mind if it wants to challenge the iPad and Android models.