Dell Venue 10 7000 tablet convertible now in the US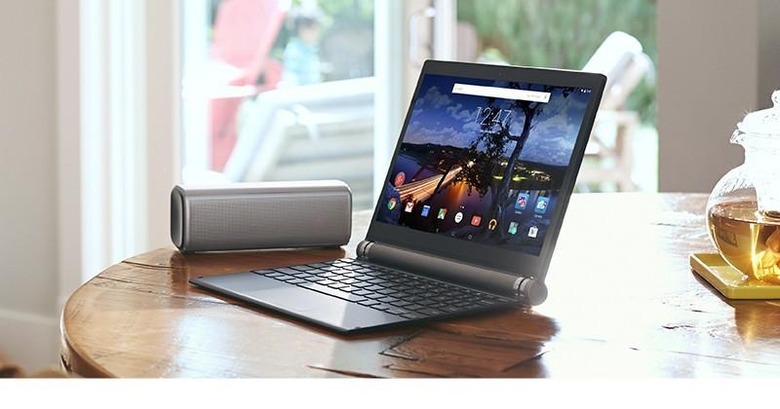 Dell made a rather surprising move early this month when it unveiled the Venue 10 7000. Although in name it takes after the Venue 8 in the same 7000 series, the tablet looks more like a descendant of Lenovo's Yoga line. At the same time, however, it takes some cues from a Microsoft Surface, changing from an Android tablet at one moment into an Android laptop the next, thanks to an optional keyboard dock that gives the Venue 10 7000 its flexibility, both in form and in purpose.
The Venue 10 7000 is pretty much the Venue 8 7000 deep inside, including the resolution. That means the exact same 2560x1600 pixels are now less cramped inside a 10.5-inch display compared to the smaller tablet. It is still powered by an Intel Atom Z3580 clocked to 2.33 GHz and assisted by 2 GB of RAM. Storage is still at either 16 or 32 GB, supplemented by a microSD card. One key difference though is that the Venue 10 comes with Android 5.0 right off the bat.
Of course what makes it different isn't what's inside. Unlike its older but smaller Venue 8 sibling, the Venue 10 7000 has that cylindrical edge now iconic of Lenovo's Yoga tablets, and we wonder if there could a lawsuit looming over the horizon. This bulbous side of the tablet not only hides the battery but is advertised to make it easier to hold the tablet firmly in one hand, much like the spine of a book. Again, the same line of thinking as the Yoga.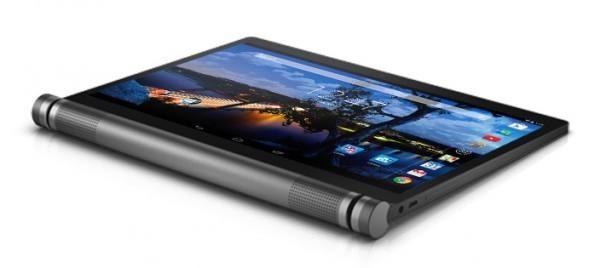 Dell, however, goes beyond similarities. That barrel-edge also adheres magnetically to a keyboard accessory, pretty much like the Surface Pro. But whereas Microsoft convertible only has one or two positions with the keyboard, the Dell tablet can do a tent mode, a presentation mode or a regular laptop mode. We really can't help but draw comparisons with the Yoga.

One thing the Yoga doesn't have, however, is Intel's involvement in the development of the device. In this case, this means the inclusion of its RealSense camera technology, with adds a bit of pizazz to your usual mobile camera setup. Like its 8-inch counterpart, the Venue 10 has three cameras that add depth perception to photography, a useful feature when trying to change the focus of a photo after it has been taken.
As mentioned before, the Dell Venue 10 7000 has a price tag of $499 for a 16 GB model without the keyboard. With that productivity accessory, it totals $629. But if you want 32 GB of storage to go along with the keyboard, you'll have to hand over $679. No indication if the keyboard is sold separately, so it might be best to make that decision right form the beginning.
SOURCE: Dell