Dell Studio One 19 unboxed: "a low-rent iMac"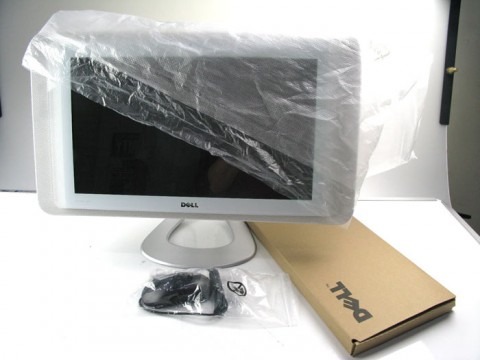 Yes, that's the Dell Studio One 19 All-in-One performing a desktop strip-tease for our pleasure, strutting its stuff on the Australian PC Authority desk.  Dell's multitouch-optional PC certainly spans the specifications range, with everything from Celeron to Core 2 Quad processors available, but APCA don't seem especially impressed with their Pentium Dual Core E2220, 3GB of RAM and GeForce 9200 graphics.
This particular Studio One 19 isn't going to be much cop at gaming, but it's decent enough for DirectX 9 titles.  They'll look cramped, though; despite the 18.5-inch 1366 x 768 display, the broad bezels make it feel smaller and the white casing – which loses the One 19 style points – likely makes the PC look bulkier than it really is.
It's still a pre-production machine, though, and sadly doesn't even include the multitouch display option, so APCA are withholding final judgment until the production versions arrive.  Right now they're calling it "a low-rent iMac", which suggests Dell have something of a fight on their hands.
[via Engadget]