Dell Streak 7 In-Production Commercial Leaks Out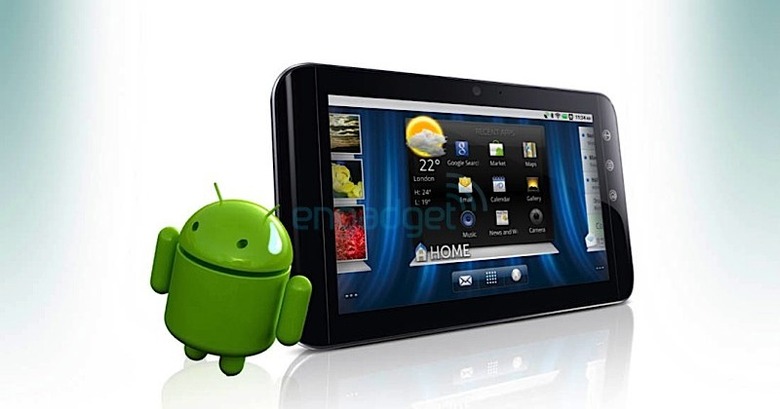 Earlier today, a tablet device from Dell earned its WiFi certification, and immediately after got tossed around the rumor mill for a bit. While some thought it was the Opus One, a tablet with some similar specifications as the already-released Dell Streak 5-inch tablet, others thought it was the 7-inch variation, previously known as the Looking Glass. Well, if this in-production commercial is any indicator, then it looks like it is the 7-inch variation, but unfortunately the device isn't called the Looking Glass. Instead, Dell went with something safe: This is the Dell Streak 7.
The commercial itself isn't in video form yet, but Engadget managed to get their hands on it. This is the treatment for the piece, with slides, and text underneath that details what's going to be happening in the commercial at that particular moment. The advertisement will focus on the tablet's size, with 7-inches being that "perfect" option for tablet manufacturers as of late. It also focuses on gaming, browsing the Internet, as well as social networking aspects of the device.
You'll also find the same Stage User Interface (UI) that was recently added to the five-inch Streak. There's also a Blio reader that gets some face time in the ad. Dell is sticking with, "You can tell it's Dell," for their slogan. While Looking Glass would have been a better name for the device, we'll just have to make due with the Streak 7.
[via Engadget]