Dell Mini 5 MID live video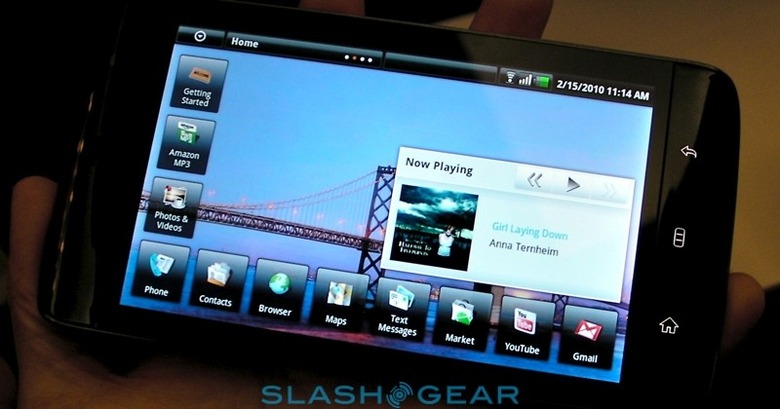 Dell were playing the Mini 5 pretty close to their chest back at CES 2010, but the company was a little more open with the MID at MobileFocus this week.  We grabbed some hands-on time, and we have to say we're impressed; the Mini 5 makes the Archos 5 Internet Tablet feel clunky, and while it's just a little too large to be comfortably used as a smartphone, with full phone functionality you could certainly use it as such in a pinch.  Still, the Mini 5 really shines when it comes to media consumption and internet access.
The 5-inch display has a snappy, responsive capacitive touchscreen and Dell have created their own custom widgets including Facebook integration.  Setup is straightforward; add the widget to one of the four homescreen panes, punch in your credentials and not only does the Mini 5 load up your friends stream but populate the Contacts app with your Facebook friends.
There's also Flash 10.1 support and all of the existing Android Market apps will run.  However Dell are apparently reaching out to the developer community to come up with software especially suited to the Mini 5's capabilities.  It's a tactic we're seeing an increasing number of hardware producers attempting to take, and Dell may just have the industry mass to push it through.
[vms e135cf4f7bb55c0e3b59]
The 1GHz Snapdragon chipset kept things moving swiftly, and there are all the usual Google apps including Gmail and the webkit-based browser.  The modem connection has quadband GSM and then will be offered in various SKUs suited for European, AT&T or T-Mobile AWS 3G.  Still no specific release date or pricing as yet.