Dell Android Tablet Concept (Aka Streak) Gets Brief Demo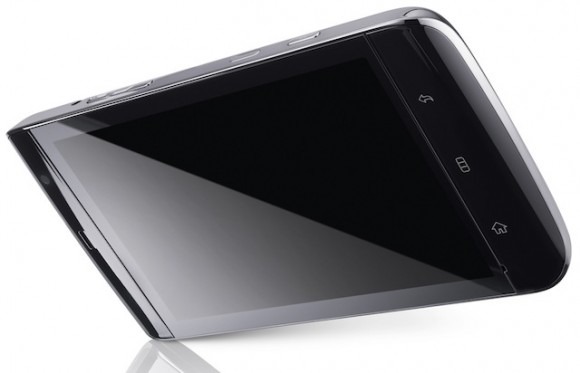 Having shown you leaked images of the Dell Streak 5-inch MID all the way back in October 2009, Dell took to their CES 2010 stage this morning to briefly demo the latest prototype.  Dell are insisting on referring to the MID as the "Dell Tablet Concept" right now, and the only specifications they'll confirm are the Android OS and the 5-megapixel autofocus camera with LED flash on the back.
However Engadget spotted a presentation sheet on which the tablet was referred to as the Streak, and Pocket-lint coerced confirmation out of Dell that the SIM card slot we saw in October is still present.  That implies 3G connectivity, and given Dell and AT&T have recently joined forces to offer the Android-based Dell Mini 3 smartphone, we wouldn't be surprised to see the Streak join the smaller device on that network.
Pocket-lint (and a few other sites) were also granted a very brief hands-on with the prototype after Dell's presentation, and while first-impressions are in short-supply (we're talking literally 90 seconds of hands-on time) the consensus is that the Streak is very thin and very alluring.  Dell themselves are promising more information soon, so hopefully we'll have a full spec list and official name before the end of the week; a release date and price wouldn't go amiss, either.