Dell Mini 3iX shows up with triband UMTS and WiFi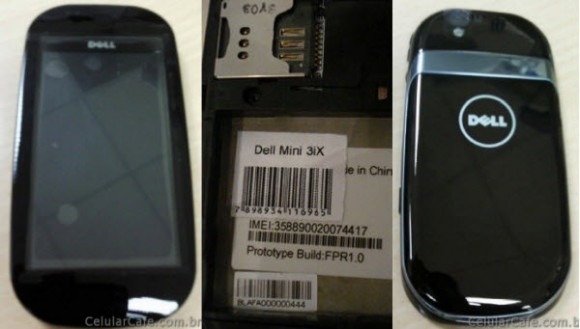 Dell's upcoming 3G version of its Android smartphone has shown up in Brazil as the Dell Mini 3iX.  According to CelularCafe, the Mini 3iX has the same 3-megapixel camera as its Chinese counterpart, but adds triband 850/1900/2100 UMTS/HSDPA connectivity for pretty much global 3G access.  The version already confirmed for China will lack 3G.
The non-China version is also expected to have WiFi b/g, along with the handset's 3.5-inch 640 x 360 touchscreen, multitouch support and A-GPS.  There's also a microSD card slot, Bluetooth 2.0+EDR and USB 2.0, while the camera has autofocus and an LED flash.  Earlier rumors that the 3iX version of the Android smartphone would have a 5-megapixel camera seem to have amounted to nothing, but it's possible that this prototype simply hasn't been updated with the new CMOS.
As for the UI – screenshots of which you can see in the gallery below – that's been changed as well.  The original 3i prototype had a very iPhone-inspired design, whereas this new version (likely to avoid Apple's legal wrath) has been tweaked to a more typical Android look.  Still no word on when we might see an official announcement for the Dell Mini 3iX.
[via Electronista]