Dell Mini 3i Android phone imminent for China; Brazil by end of 2009 [Updated]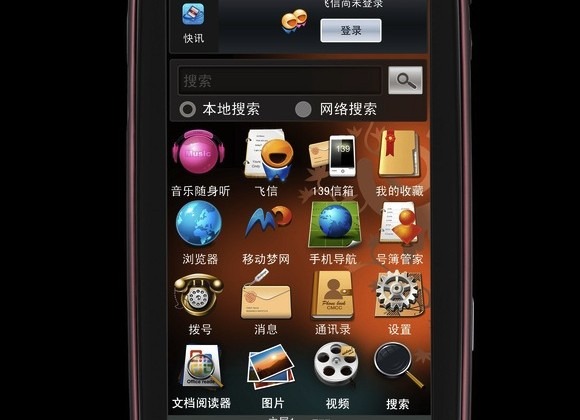 Dell has come clean with its Android smartphone plans, revealing it will be launching the Dell Mini 3i in China "in the coming days" while a Brazilian release will take place before the end of 2009.  According to Dell Latin America's Hans Erickson, China and Brazil have been prioritized above all other regions; he also revealed that the Chinese version of the Mini 3i – set to launch on China Mobile – will lack 3G, while the Mini 3i headed to Brazilian carrier Claro will get the high-speed connectivity.
Update: Dell's official blog has confirmed the news, together with dropping strong hints that the company will be leveraging existing carrier relationships for embedded mobile broadband netbooks for future Mini 3i releases.  Vodafone in Europe, Australia and New Zealand, and AT&T and Verizon in North America, are both name-checked.  More photos of the Dell Mini 3i after the cut.
Update 2: And now the official press release is out; still no hard specifications.
Early adopters in China will also miss out on WiFi, as the first batch of Mini 3i handsets there was produced during the Chinese government's ban on the wireless connectivity.  However Michael Tatelman, vice president of sales and marketing for Dell Global, has confirmed that future devices would gain China's own wireless alternative.
Other than that, the company is keeping quiet on definitive specifications.  All Tatelman would confirm is that the Mini 3i will have a 3.5-inch touchscreen, though previous leaks have indicated a three megapixel camera and Bluetooth support.  As for a US launch, all the exec would say is that "you have to assume that this is a global strategy"; a US-spec wireless version of the handset, the Dell Mini 3iX has already been spotted.
[via Engadget]