Dell Mini 10 ATSC TV tuner available today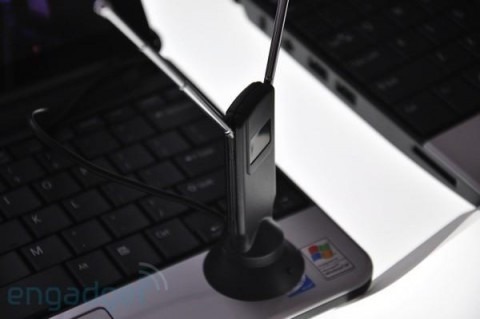 Dell have announced that their ATSC TV tuner option for the Inspiron Mini 10 will go on offer today, together with two new color options.  The TV tuner will cost an extra $50 on top of the netbooks' basic $299 price tag, and offer access to over-the-air HD broadcasts.
While the tuner itself is internal, it will use an external two-aerial antenna, as shown in the photo above.  As for the new colors, they will be "passion purple" and a new cherry red hue as part of the (PRODUCT) RED charity scheme.  Dell will donate $5 to the Global Fund for every such Mini 10 sold.
At time of writing there's no sign of either the new colors or the TV tuner on Dell's US Mini 10 customization pages.  Still, according to Dell they should be available to specify later on today.