Dell Inspiron Duo hybrid netbook on sale November 23?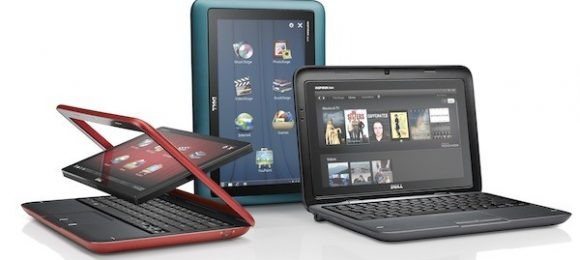 Dell's Inspiron Duo screen-flipping tablet could launch as early as next week, if CNET's sources are to be believed, though hard specifications for the 10-inch hybrid netbook are still unclear. Powered by a dual-core Intel Atom processor, and running Windows 7, the Inspiron Duo's eye-catching trick is its rotating screen: the netbook can be opened and used with a regular laptop form-factor, or the multitouch panel swivelled around and the lid closed, turning it into a slate.
Dell has also been showing off some accessories for the Inspiron Duo, including a JBL-made docking station with stereo speakers; that can be seen briefly in the video below. The hybrid was the surprise hit of IDF 2010 a few months back, where Intel described it as the most powerful 10-inch tablet around.
Pricing still remains up in the air, though sources are claiming the Inspiron Duo will go on sale on November 23 via Dell's site. More details are expected to be released later this week.
[via Engadget]