Dell Inspiron Duo hybrid hits Three in February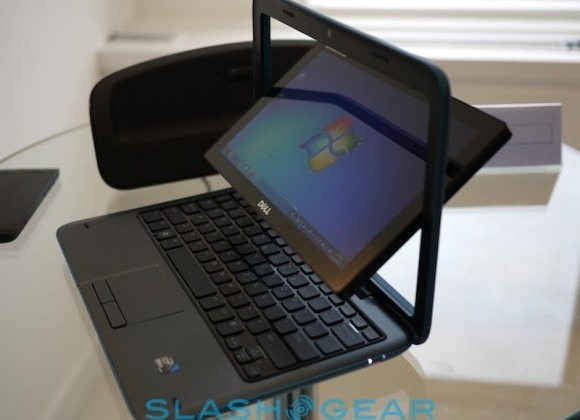 UK carrier Three has announced that, as of February, it will be offering the Dell Inspiron Duo convertible hybrid netbook/tablet. Based on Intel's dual-core 1.5GHz Atom N550 with 2GB of RAM and a 320GB hard-drive, the Windows 7 based Inspiron Duo has a 10.1-inch capacitive touchscreen that can rotate in its bezel to face forward, for regular notebook use, or outward, to be used as a tablet.
As we found, though, the extra weight and bulk of the rest of the netbook – including a reasonable keyboard – does remove some of the mobility friendliness of the Inspiron Duo. We're presuming Three will be offering a 3G-enabled version of the hybrid, though it's unclear whether that means an integrated modem or an external one (either USB or mobile hotspot).
No word on pricing or specific launch dates at this stage, though we're assuming it won't be long before we hear more. More details on the Dell Inspiron Duo in our hands-on report.
Dell Inspiron Duo hands-on:
[vms e00204c3ca7c6a3150cf]