Dell Adamo battery non-user-replaceable, fix price unknown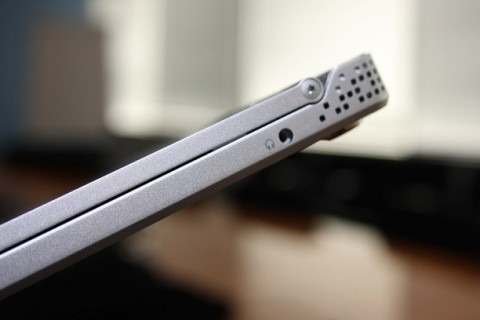 One of the reasons Dell could keep the Adamo packaging so compact is because the luxury ultraportable ships with the battery already fitted.  It's a good job, too, as it turns out that the power pack for the 13-inch MacBook Air rival is non-user-replaceable, meaning once it has reached the end of its usable life (a figure Dell are not making any claims about) owners will need to send their Adamo back in to have it replaced.
It also prevents hot-swapping, keeping a second battery pack in your bag so that you can continue working even when the first runs out.  Doing away with the user-accessible battery means Dell can shrink down the casing, hence their "world's thinnest" title.  Right now, as well as keeping quiet on how long the Adamo battery's life-span is predicted to be, Dell are also refusing to be drawn on how expensive it will be to replace it.
It's a trend we're seeing more of in the notebook world, and not just among ultraportables.  Apple's MacBook Air has a non-user-replaceable battery, and so does their more recent 17-inch MacBook Pro, which uses the space savings to keep the workstation's heft down.