Dead Trigger 2 Tegra 4 feature video outlines SHIELD-bound boosts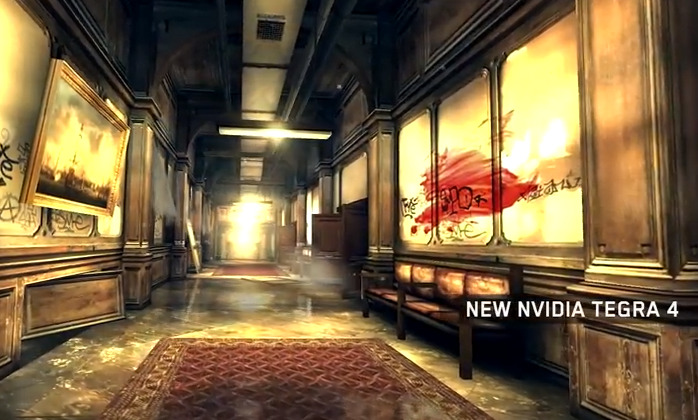 While the NVIDIA SHIELD device isn't quite on the market yet, NVIDIA hasn't made any secret about making sure it's Tegra 4 processor (coming inside the device) is good and ready to be a big part of the presentation. Today the folks at MadFingerGames – in association with NVIDIA – have shown a video previewing the upgraded graphics and gameplay included in the Tegra 4 version of Dead Trigger 2. This game has not yet been released to the public, but will be pushed soon.
While the original Dead Trigger game – and its follow-up multi-player edition – surrounded a general assault on some alien beings and first-person shooting from the perspective of a rather bulky individual, this next edition is much more centered. It's all about zombies. Here Dead Trigger 2 is presented as the "global zombie shooter" the developers at MadFingerGames always wanted.
While a release date for this title has not yet been solidified, a general "Summer 2013" has been guaranteed. The video above shows this game being played on a Tegra 4 engine, not necessarily NVIDIA SHIELD itself, but you can bet that SHIELD will be the first device to make use of it. As it stands, SHIELD will be the first device to market with NVIDIA Tegra 4 onboard.
Inside this game you'll find masses of reflective water, blood splashes that otherwise wouldn't exist, sparking lights, and a bunch of gore that this trailer can't show you without an age warning. More graffiti will appear on the walls, smudges, light lamps from the eyes of the zombies, and an overall smoothness will be in effect that otherwise is just a little – tiny bit the lesser without the Tegra 4.
This game will not be restricted to the NVIDIA Tegra 4 environment, but as it's made clear here, it'll certainly look better there. At the moment it's not clear how different this game will look between the Apple iteration for iPad and iPhone and the Android iteration – we'll see soon!