NVIDIA SHIELD final hours recounted before Production Release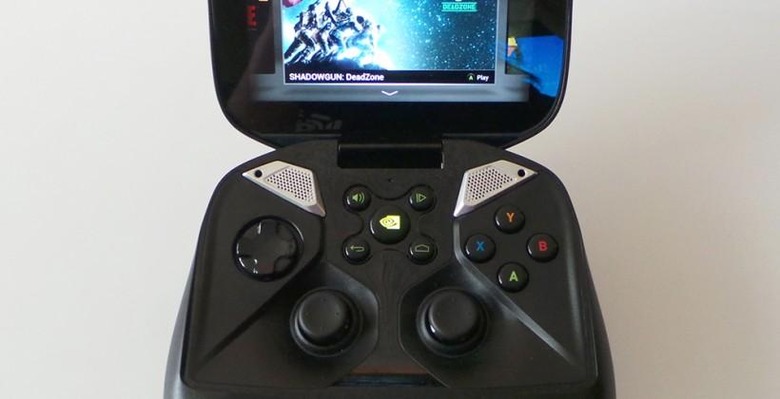 Today the team behind NVIDIA's SHIELD device have spoken on the activities and preparations made for showing the device on "P-Relase" day. P-Release signifies the device is ready for production, and what the team has shared today is what went on behind the scenes right up until NVIDIA's most recent quarterly internal company meeting where CEO Jen-Hsun Huang showed off the very first SHIELD production unit. This device was first introduced back at CES 2013 earlier this year, and it'll be shipped to the first wave of pre-order users in June.
The first run of SHIELD devices spoken about in this telling of the process was a small set of 220 devices – though its not clear whether this was the first full run of devices or not, the intense construction process behind the device is.
Two weeks before pre-orders for this device were set to go up and a "quick turn" manufacturing team is lead by a man named Brant. Brant spoke briefly to the team about how they'll go about hands-on testing of this first set of 220 devices, then flew to the contract manufacturer taking the bulk of the assembling for SHIELD.
This quick-turn team has a set of deliverables that includes, amongst other things, a 100 page packet of assembly instructions. Details as small as how long each unit is charged before being shipped are covered in full. The fact that this machine works with elements like directional pads, physical buttons, and a clamshell display mean it's also significantly more complex to put together than the average smartphone or tablet.
At around 24 hours before SHIELD would be announced fully "P-Release" ready, NVIDIA's marketing team sat in a room speaking about what they'd be demoing the next day. They added a set of 30 games to the device itself (most of which won't be on the final device, but will be available through the NVIDIA TegraZone). They plugged an SD card full of media into the device with movies like Thor and Iron Man.
The team made an effort to "wittle down" the app lineup that'd be launched on the device in this session as well. Twitter, Facebook, and Yelp were suggested, and the final set was selected. Though there is a unique set of apps on this device, SHIELD remains "pure android", as they say, working with an un-skinned version of Android Jelly Bean.
P-Release was revealed to be just three days before publications like SlashGear arrived to test SHIELD out – just days before Google I/O 2013, as well.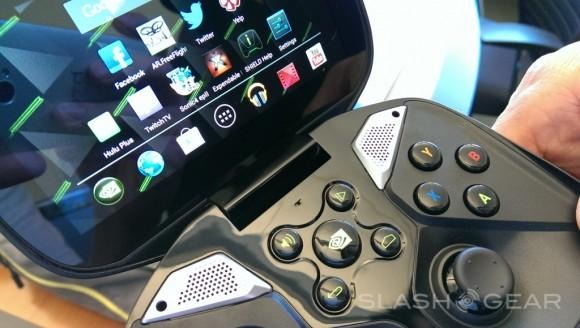 The device is now being produced in its first full run, while the initial pre-order set is coming in less than a month. SHIELD is made to work with Android apps on the device itself with its NVIDIA Tegra 4 processor as well as (in Beta mode, for now) streaming from GeForce GTX-powered gaming PCs.
SOURCE: NVIDIA