Dayframe resurrects the digital photo frame for Android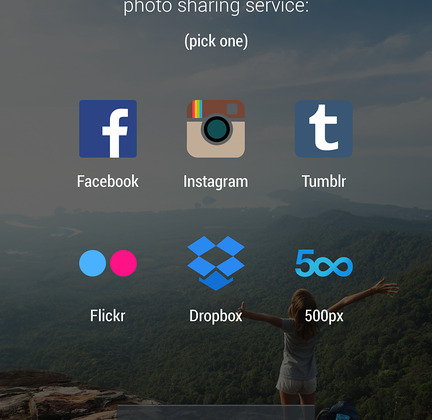 Developers at Cloud.TV (aka the makers of HD Widgets) have created an app for Android that turns your device into a digital photo frame. This app goes by the name of "Dayframe", and it'll be out for the public on the 12th of November. Until then, you'll either have to join in on the beta program to help the apps creators perfect the software, or you'll have to rely on SlashGear's quick glance at the app here – easy peasy.
As we're at a point at which smartphones and tablets have been out and popularized for several years, it's a perfect time to release an app such as this. Supposing you've got a tablet, a smartphone, or any manner of Android device just gathering dust in a closet – if you're so lucky to be in such a position, that is to say – Dayframe has a use for the machine that's beyond easy to implement.
When you first download Dayframe and open it up, you're greeted by the screen you're seeing at the head of this article. You can connect to more photo galleries than those associated with Facebook, Instagram, Tumblr, Flickr, Dropbox, and 500px, but these are quite likely the systems that'll be most utilized by the public. We've opted to connect to our friends on Tumblr for starters.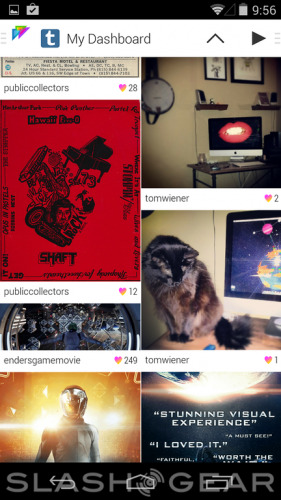 Inside the app you'll find an interface not unlike Pinterest. A massive amount of photos attached to the names of those that published them. This part of the app is so simple and so aesthetically pleasing that you may end up only wanting to use the whole environment as a photo browser.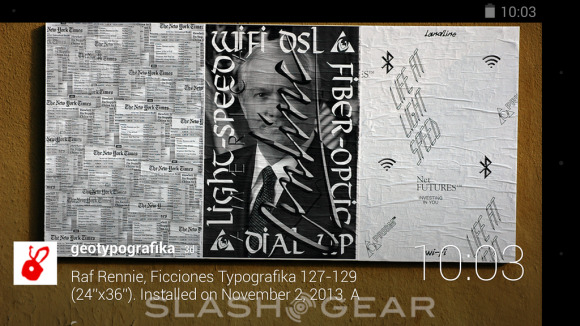 You'll find that you're also able to connect to Google+, Twitter, and your own photo folders on the device itself. In this way you're not even required to use the internet – this app can run completely internet-free. Once you've got a flow going, you'll be able to press the Play button and begin to see photos.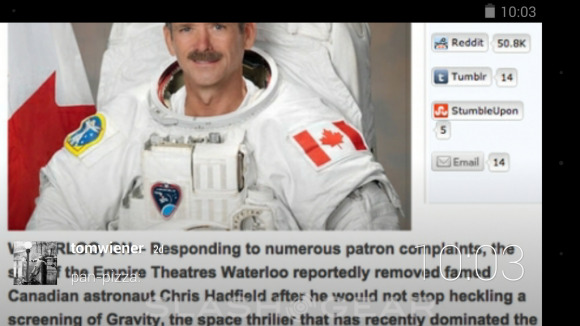 Photos appear across the entirety of your display – unfortunately it would appear that the app isn't quite ready for Android 4.4 KitKat as we're still getting a bit of a bar here with the Nexus 5. This fix will be in likely in time for the final release of the app.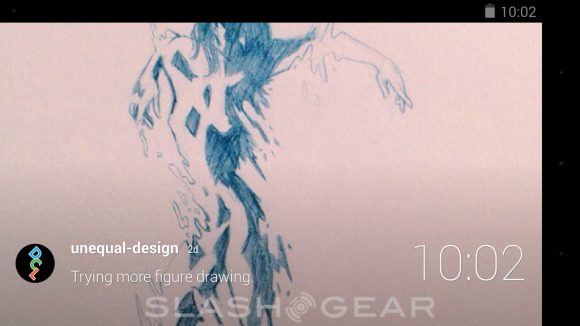 This app will be free, and if you're feeling adventurous, you can join the beta program right this minute. Meanwhile you'll want to head down the rabbit hole with everything else Nexus 5 and KitKat related in SlashGear's respective tag portals!