Dark Web Marketplaces Worth Billions Crushed In Secret Takeover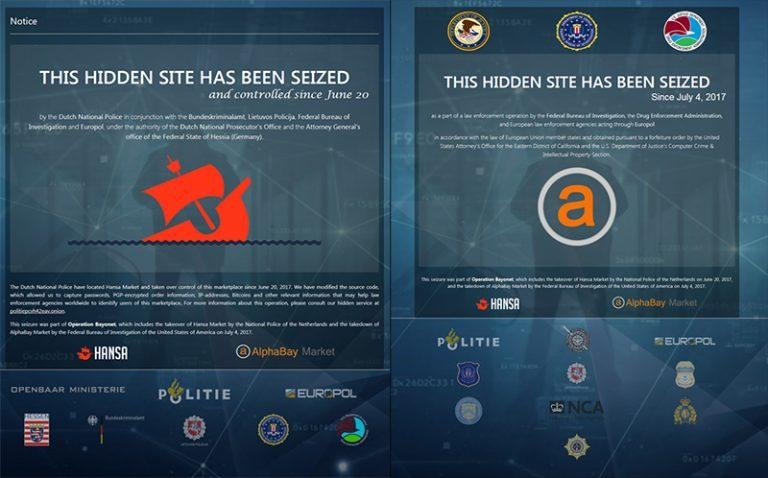 Two huge Dark Web marketplaces, peddling illegal drugs, fake documents, firearms, and more, have been shut down in a clandestine sting. US and European investigators collaborated for months on the takedown, which saw AlphaBay and Hansa – together responsible for more than 350,000 "illicit commodities" – first infiltrated and then taken offline. Indeed, police in the Netherlands were able to secretly take control of Hansa and then track what its users were doing.
The strategy was developed by teams from the US Federal Bureau of Investigation (FBI), the US Drug Enforcement Agency (DEA), and the Dutch National Police, with the support of Europol. Together, they managed to covertly take control of Hansa a month ago, and monitor what illegal activities were going on there. However, it was only the first half of the scheme.
Rather than similarly infiltrate the other Dark Web marketplace, AlphaBay, once the investigators had control of Hansa they merely shut it down. They then sat back and captured the identities of "all those new users displaced from AlphaBay who were looking for a new trading platform," Europe says. The site saw an eight-fold increase in new members, indeed.
Hansa had been pinned down as having its market infrastructure in the Netherlands by Bitdefender, an internet security company that works with the European Cybercrime Centre (EC3). Dutch police arrested Hansa's two administrators in Germany, then seized servers in the Netherlands, Germany, and Lithuania. As of June 20 this year, the Dutch police had secretly taken control of the site.
Around 10,000 foreign addresses of people using Hansa to buy products have been collected, while at the same time an FBI and DEA-led operation, dubbed Bayonet, tracked down the administrator of AlphaBay. A Canadian living in Thailand, he was arrested on July 5, 2017, and the site was pushed offline. Bitcoin and other cryptocurrencies were the primary form of payment, with accounts valued at millions of dollars frozen and seized.
The online activity has spawned further investigations in the real world, as police forces track down the sources of the drugs and other illegal goods that were being sold. Law enforcement partners across 37 countries in Europe and beyond were given data on the sales, with more than 38,000 transactions identified. "Some of the intelligence extracted contains relevant information regarding the destination of drugs," Europol says, "and is meant to inform the relevant countries about planned shipments of drugs."
The volume of illegal business has been staggering. Europol estimates that at least one billion dollars worth of sales had been conducted on AlphaBay – including identification documents and access devices, counterfeit goods, malware and other computer hacking tools, firearms, and fraudulent services – since it was established in 2014. It was the largest criminal marketplace on the Dark Web, with users accessing it through Tor to hide their identities and locations. Hansa, meanwhile, was the third-largest such marketplace.
"The capability of drug traffickers and other serious criminals around the world has taken a serious hit today after a highly sophisticated joint action in multiple countries," Rob Wainwright, Executive Director of Europol, said of the stings. "By acting together on a global basis the law enforcement community has sent a clear message that we have the means to identify criminality and strike back, even in areas of the Dark Web. There are more of these operations to come."