Daredevil S3, Jessica Jones S2 won't hit Netflix until 2018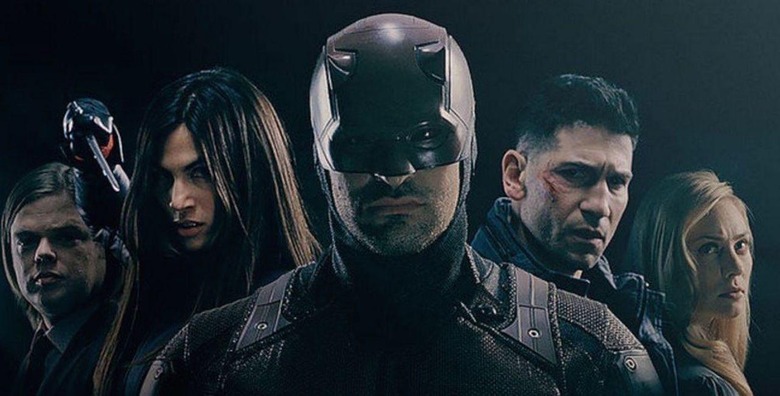 Marvel's growing TV universe on Netflix seems to be well on its way to reaching the same success the Avengers movies have seen in theaters. When the first season of Daredevil premiered, it turned out to be a big hit among fans, and since then we've the show's first spin-off, Jessica Jones, another three series coming between now and 2017, and the recently confirmed Punisher series. The bad news in all of this? Netflix has confirmed it's sticking to just two Marvel series per year.
This means fans are in for a longer wait than expected for the third season of Daredevil and the second season of Jessica Jones — until 2018 at least. And Punisher's chance to have the screen to himself isn't likely to come until 2019, unfortunately.
Speaking on the press tour for the Television Critics Association, Netflix chief content officer Ted Sarandos confirmed the two shows per year schedule, with 2016's offerings consisting of Daredevil season two, which premiered earlier this year, and Luke Cage, which debuts in late September.
Sarandos also stated that 2017 will see the first seasons of both Iron Fist and Defenders — the latter being a crossover series with Daredevil, Jones, Cage, and Iron Fist. So the next available year for two series to be scheduled is 2018, with three potential options.
The sliver lining in all this is that Netflix may not always stick with this release schedule. The first seasons of Daredevil and Jessica Jones premiered in 2015, so this two series per year plan has only been held for two years so far. It makes sense that Netflix would want to space out its Marvel offerings a bit, leaving room in the schedule for its other original shows, but are viewers really willing to wait two to three years between seasons?
Looks like we're already in for a wait to find out.
SOURCE ScreenCrush