Marvel & Netflix at SDCC: Luke Cage, The Defenders, and Daredevil S3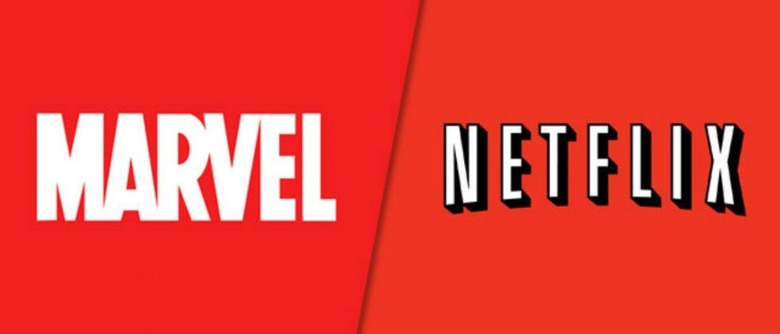 This year's San Diego Comic-Con has officially kicked off, and Marvel and its streaming video partner Netflix were present to reveal a number of new series on the way, building on their success with Daredevil and Jessica Jones. Adding to April's announcement of a new series for The Punisher were debut trailers for Luke Cage, The Defenders, and Iron Fist.
While no footage was shown, Marvel also used the event to confirm that a third season of Daredevil would come to Netflix. There was no mention of a premiere date, but it seem likely to arrive in 2017, along with the second season of Jessica Jones.
But Marvel fans won't need to wait long for something new; September 30th will see the debut of Luke Cage. In the new trailer, we see Cage, played by Mike Colter, dishing out punishment to some bad buys, followed by an appearance by Cornell "Cottonmouth" Stokes.
There were also brief teasers shown for Iron Fist, another new superhero series that will premiere sometime in the near future, and The Defenders, which will see Cage, Jessica Jones, Daredevil, and Iron Fist team up to save New York in an Avengers-like series. There's also no date set for the latter just yet, but is set for sometime in 2017.