Damian Dinning explains Nokia departure, joining Jaguar Land Rover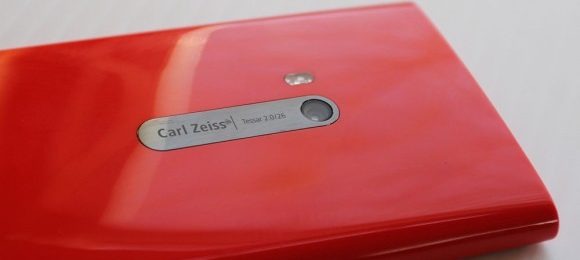 Yesterday we heard that Damian Dinning, who served as the head of Nokia's camera and imaging department, was leaving the company. He'll be ending a 9 year tenure on November 30, but when this announcement was made, there will still a few mysteries left to figure out. Why was he leaving? Where is he going next? The suspense surrounding Dinning's departure was apparently short lived, as he explained everything in a statement to PureViewClub today.
As it turns out, this was a personal decision to leave the company, as Dinning says that Nokia is moving "a number of key strategic roles" to Finland. Since he and his family are based in the UK and don't particularly want to move to another country, Dinning decided it was time to step down from his role at Nokia. After clearing the air surrounding his departure, Dinning proceeded to praise the "unsung heroes" who are responsible for the progress Nokia has made in the imaging field, and then revealed that photography isn't his only passion.
He also happens to be passionate about cars, and cars are what he'll be working with next. Dinning announced in his statement that he'll be taking a position at Jaguar Land Rover, saying that he'll be using in his knowledge in smartphone arena to help the company make advancements in the field of connected cars:
As for my future, I am moving to an industry I've wanted to be part of for a very long time. My experience in telecoms and smartphones provides me with a great opportunity to make a difference in a company whose own development is inspiring at a time of great change. I am thrilled that I'll shortly be joining Jaguar Land Rover where I'll take a role

driving future innovations in the exciting new field of Connected Car.
Earlier in the week, Dinning said on Twitter that he's excited for December 10 to roll around. Since his last day at Nokia will be November 30, it stands to reason that his first day at Jaguar Land Rover will be December 10. We'll be keeping an ear to the ground for more details, but in the meantime, be sure to check out PureViewClub to read Dinning's full statement!