Daimler and Renault-Nissan duo on eco-gas engine and more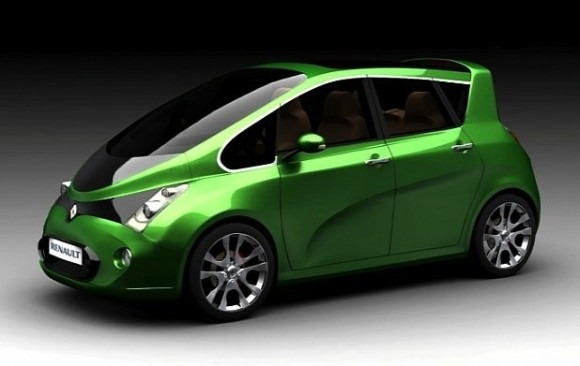 Car manufacturers aren't betting the farm on all-electric and hybrid cars; gas engines are still going to be around for a while, and Renault-Nissan and Mercedes-owner Daimler plan to squeeze the very best out of them. A freshly inked collaboration between the firms will see them double up on a new, turbocharged powerplant that – despite using gas not hydrogen fuel-cells or batteries – will deliver "a significant improvement in fuel economy as well as low emissions."
Technical details on the new engine are scant so far. Described as a 4-cylinder gasoline unit, with direct-injection and a turbocharger, it will supposedly be "compact" and show up in the first cars from all firms in 2016 at the earliest.
Meanwhile, Nissan has also grabbed a license to manufacture automatic transmissions using Daimler technology, which Nissan has said will take place in Mexico. Daimler gearboxes already help waft-friendly autobahn cruisers like Mercedes' sedans shuttle through eight gears, and Nissan's versions will use "park and shift by wire" and "start and stop" tech the German firm has developed.
The new 'boxes will be used in both Nissan and Infiniti models, also from 2016, likely tuned for various degrees of efficiency, smoothness, and performance, depending on the specific vehicle and target audience.
Daimler and Renault-Nissan are still in discussions regarding fuel-cell powertrains, the companies confirmed, as well as a cross-supply program for battery and powertrain components for zero-emission compact models. City-car manufacturer and Daimler subsidiary smart showed off a concept all-electric model, the forstars, last week at the Paris Auto Show, which pairs battery power with smartphone remote control and an integrated projector for impromptu movie screenings.