Smart Forstars Concept Includes Projector-Snout And Smartphone Remote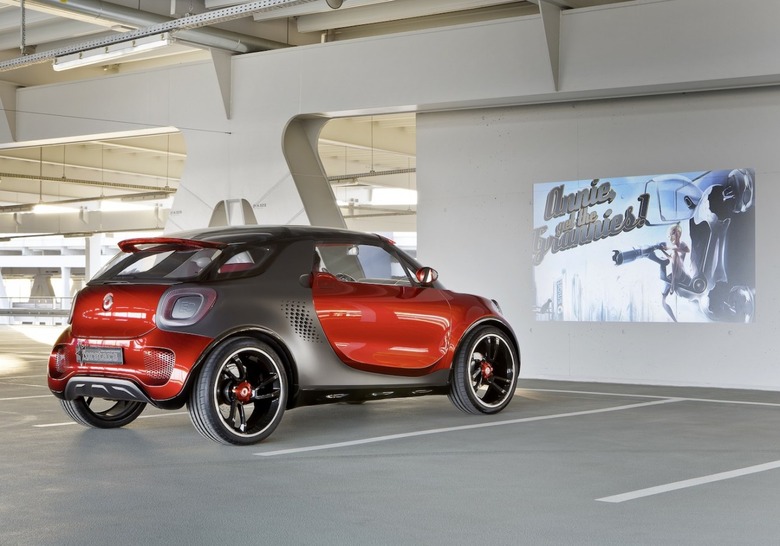 What's that, your car doesn't have a projector hidden in its hood? You're obviously not as achingly cool as smart, with the German car brand outing its forstars SUC (Sports Utility Coupé) at the Paris Auto Show today. Tipped to offer "a glimpse of the brand's future design idiom" the electric two-seater features a 60 kW magneto-electric motor, replaces the rear-view mirror with a smartphone dock hooked up to a camera, and hides a projector in the grille for impromptu screenings.
There's also a glass bubble roof, for star-gazing, and external speakers built into the sweeping B-pillar for those outside the car. Media playback is controlled by a smartphone – and content can be streamed from there over Bluetooth, too – and the smart app allows drivers to remotely set the aircon temperature before they get into the car.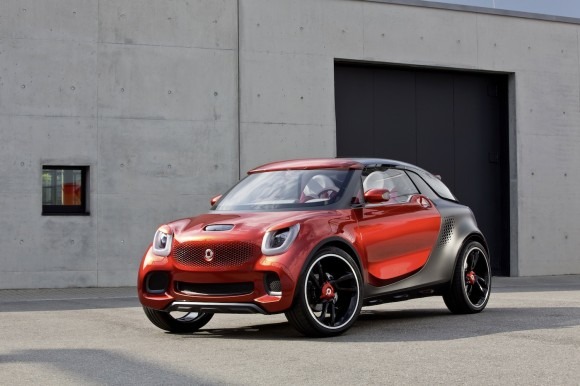 The rest of the design borrows from the smart for-us concept shown late last year, though with a few tweaks. The charging point is hidden behind the left rear light assembly; the space behind its right counterpart is saved, bizarrely, for a drinks can. Inside, the seat covers can be removed, and the rear load space shifts electrically for easier stowing of your shopping.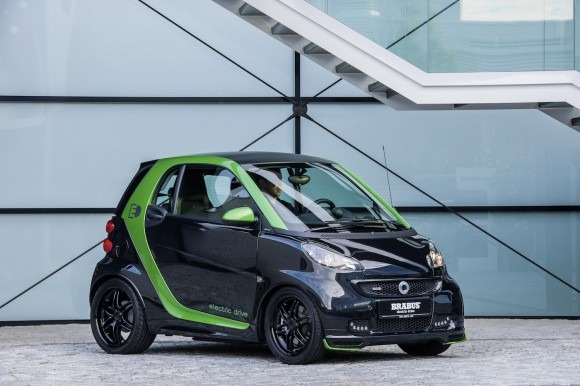 smart isn't saying whether it'll put the forstars into production, though we'd doubt it; if anything, it's merely a hint at what the car company has in mind for its next-gen model. However, there's also a new smart BRABUS electric drive, up for order from today, which uses the same electric engine as the concept and can manage 0-62mph in 10.2s and a top speed of 81mph, with a range of 90 miles.
More importantly, smart says, the new eco-friendly BRABUS can go 0-37mph in 4.4s, a far more useful achievement for a city car. It's up for sale in 11 countries, priced at €29,990 ($39,000) for the coupé and €33,080 ($43,000) for the cabriolet.