D-Link's Covr AC1200 mesh router goes on sale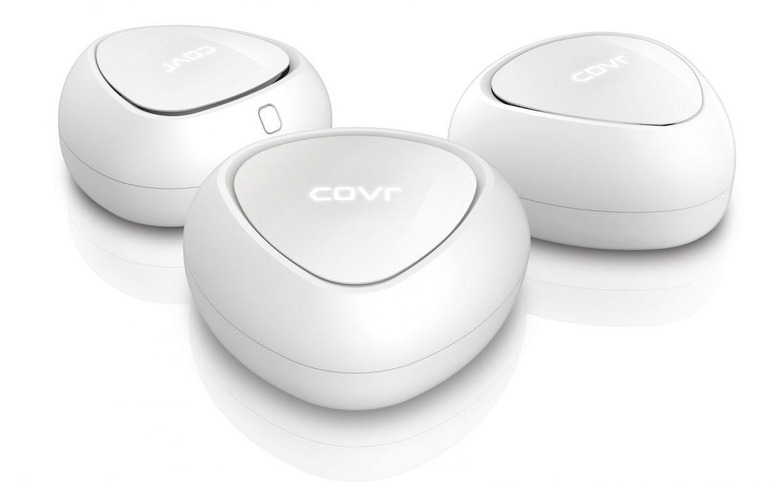 D-Link's first consumer mesh router system, the dual-band Covr AC1200, has gone on sale, promising up to 5,000 square foot of WiFi coverage in a design that's a little softer than most networking hardware. Announced back at CES 2018, the 3-pack Dual-Band Whole Home Wi-Fi System COVR-C1203 includes a trio of triangular units to take on Google Wifi, eero, and others.
As with those other mesh systems, the pitch is more comprehensive coverage – even in homes that are tricky from a networking perspective. D-Link relies on AC 2x2 802.11ac Wave 2 and 2x3 Rx antennas, for up to 1,200 Mbps speeds, at least on paper. Setup promises to be easier than most, too, with the three units pre-paired out of the box.
D-Link has a redesigned app for installation and management, too. That supports internet scheduling – handy if you're a parent who wants to make sure the internet of off-limits after certain points in the evening, or at meal times – together with automatic firmware updates. While there's 2.4 GHz and 5 GHz networks, the Covr system decides which to route each device to by itself, rather than offering two visible SSIDs and forcing users to pick between them.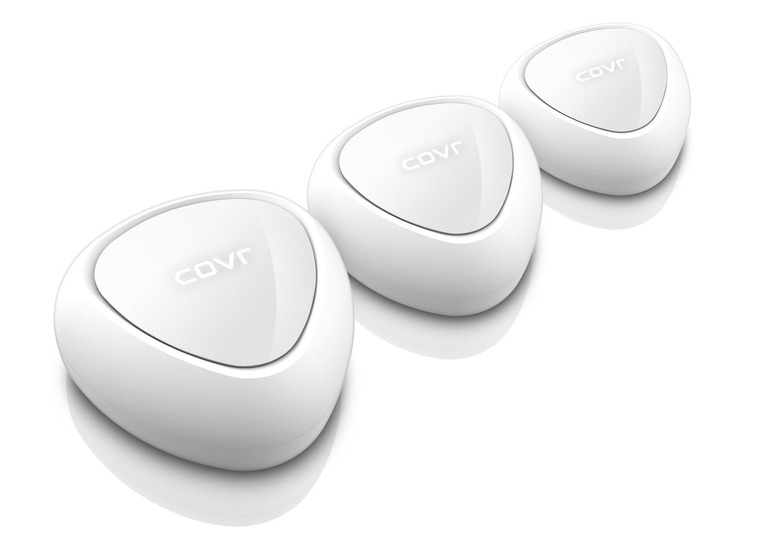 D-Link is calling it Smart Steering and Smart Roaming, and it's basically how different WiFi devices know which of the mesh hubs to connect to at any one time. It can also automatically adjust the WiFi channel, according to real-time interference from other wireless devices.
As for the customization potential, D-Link is offering a selection of different color panels that can be swapped out. We're not exactly talking a chameleon router, mind: think more along the lines of three plectrum-shaped panels, in pink, blue, and white, that snap onto the white units.
The 3-pack Dual-Band Whole Home Wi-Fi System (COVR-C1203) is available now, priced at $249.99. Come Q3 2018, meanwhile, it'll be followed by a tri-band version, the COVR-2202, which we're expecting to be $319.99.