D-Link CES 2018 lineup revealed: A trove of cameras and routers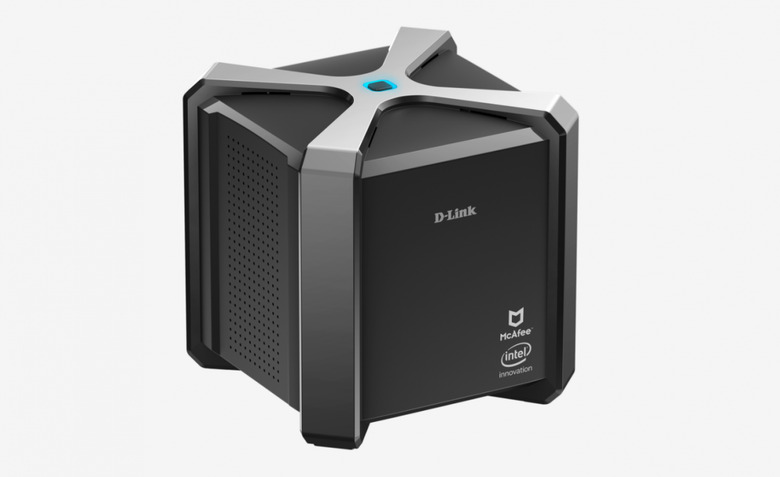 D-Link showed up to
in Las Vegas with a bunch of new products in tow, with many of them focused on connectivity around the house. In all, the company announced three new routers, a new mesh networking system, and five new security cameras at the show, so it certainly had quite the stockpile on hand.
Routers
Perhaps the biggest reveal D-Link made today was for its new AC2600 WiFi Router Powered by McAfee (DIR-2680). Developed in response to the growing number of the devices connecting to the internet and the need to keep these IoT networks safe, this dual-band 802.11ac router uses McAfee's Global Threat Intelligence to identify and correct malware and other malicious attacks before it has a chance to infect the devices connected to your network.
This protection extends to non-display devices connected to your network and makes use of machine learning to get better at detecting threats over time. It actually requires two different apps as well, using the
WiFi app for set up and the McAfee Secure Home Platform app for remote management.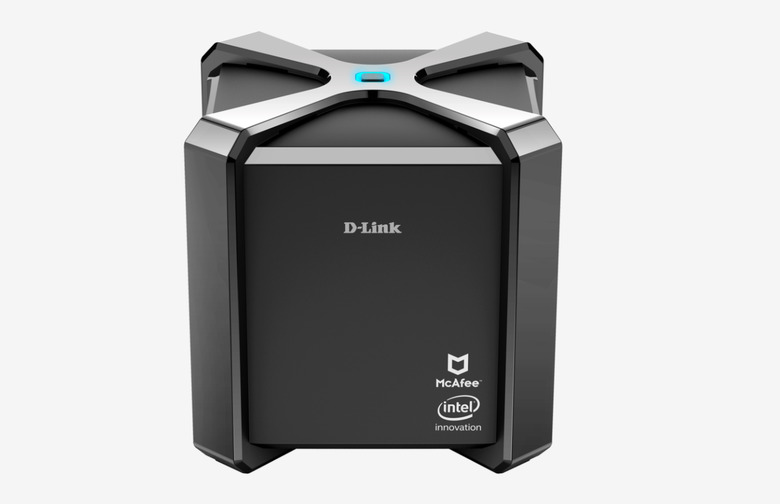 The DIR-2680 also uses an Intel Home WiFi chipset, which can support and eye-watering 128 connected devices at once while at the same time leaving the AnyWAN SoC free to focus on security functions. D-Link hasn't announced a price yet – but expect it to be expensive – with the DIR-2680 launching sometime in Q2 2018.
Then again, if you think you've got security taken care of already, the mesh networking products D-Link announced today might be the more exciting reveal out of all of these. These mesh networking systems are being released under D-Link's Covr brand and come in two varieties: a dual-band, three pack system and a tri-band, two pack system. The tri-band system offers AC2200 WiFi and is capable of covering 6,000 square feet, while the dual-band system provides AC1200 WiFi to an area up to 5,000 square feet.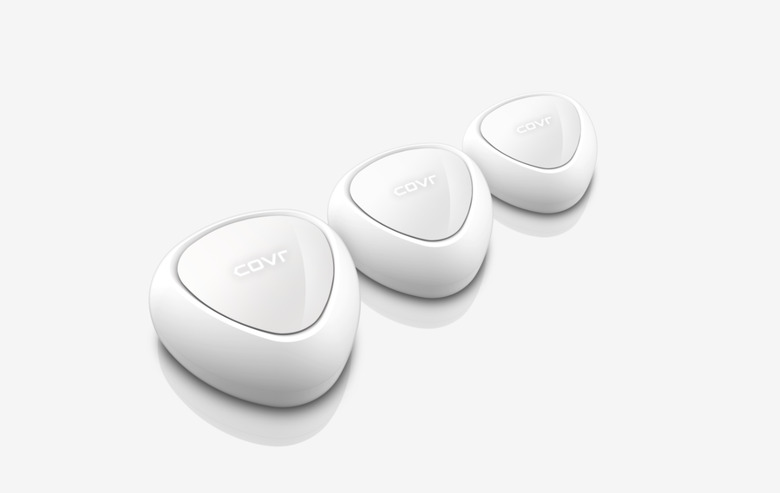 Regardless of the model you choose, you'll get smart roaming, which allows you to transition between nodes without having to manually switch your connection (a must with any mesh networking system worth its salt) and smart steering, which will automatically move connections between bands for optimum speeds.
As with most mesh networking systems we see these days, these ones from D-Link come with a fairly hefty price tag – the dual-band three pack will set you back $249.99, while the tri-band two pack will cost $319.99. We'll see the dual-band system launch in Q1 2018, while its more expensive brother will launch in Q2.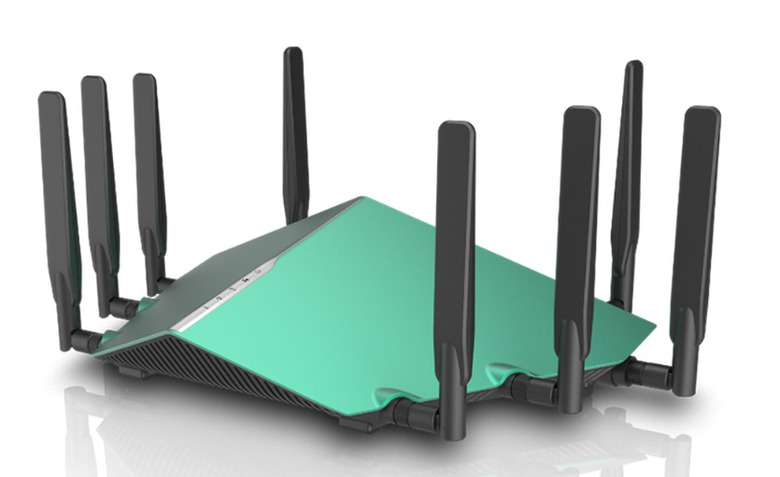 Those mesh networking products are joined by the AX6000 and the AX11000 Ultra WiFi Routers. Their names clue us into their max speeds, with the former being capable of achieving combined speeds of 6,000 Mbps and the latter topping out at 11,000 Mbps. As you'd expect, those speeds require the appropriate LAN ports, with one 2.5 Gbps WAN pout and four Gigabit LAN ports present on each router.
Aside from the fact that both routers support 4x4 MU-MIMO, details on these devices are fairly slim at the moment. Then again, routers are pretty straightforward in general, so what D-Link has already revealed gives us a good idea of what to expect. The most important detail – pricing – is nowhere to be found, but we can expect both of these to launch in the second half of 2018.
Security Cameras
Next, we come to the array of security cameras D-Link revealed today. Perhaps the most noteworthy is its LTE Indoor/Outdoor Camera (DCS-1820LH). While most of your security cameras will probably have access to WiFi where ever you put them up, the 1820LH is meant to fill the gaps. Whether that's as a temporary security camera or as a camera for a corner of your property where there isn't any internet access is up to you. The camera will connect to Verizon's LTE network, but for the moment, there's no word on how much that'll run you in terms of monthly cost.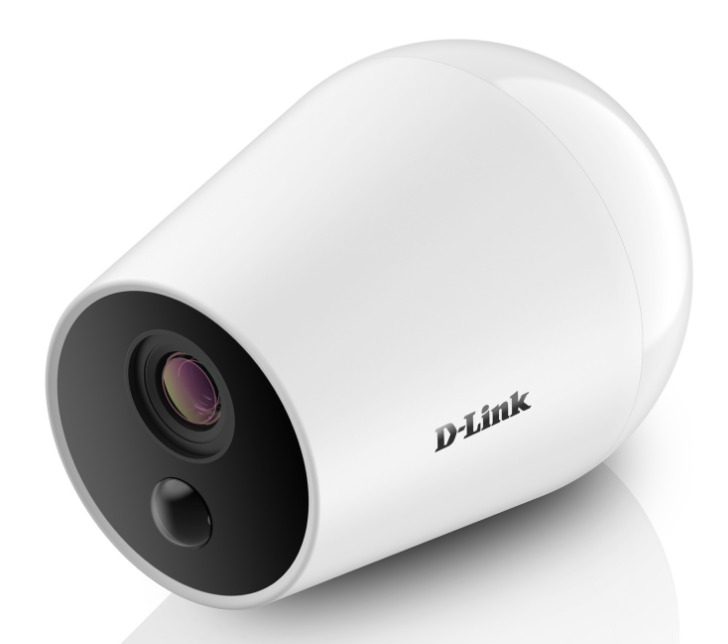 The LTE camera was announced side-by-side with the Wire-Free Indoor/Outdoor camera. Both cameras are capable of recording in 1080p to local storage or to the cloud, and both are compatible with third-party IoT services like Google Assistant, Alexa, and IFTTT. We'll see these launch in Q2 2018, with the LTE camera running $299.99 and the Wire-Free camera starting at $249.99.
Finally, we arrive at D-Link's selection of more standard WiFi cameras, which are aimed at the person who wants home monitoring but doesn't want to shell out for the more expensive cameras we just detailed. Like their more costly counterparts, these cameras offer local or cloud recording along with support for Google Assistant, Alexa, and IFTTT. These are decidedly not for outdoor use, as they don't feature any kind of weatherproofing – for that, you'll want the Indoor/Outdoor cameras D-Link revealed today.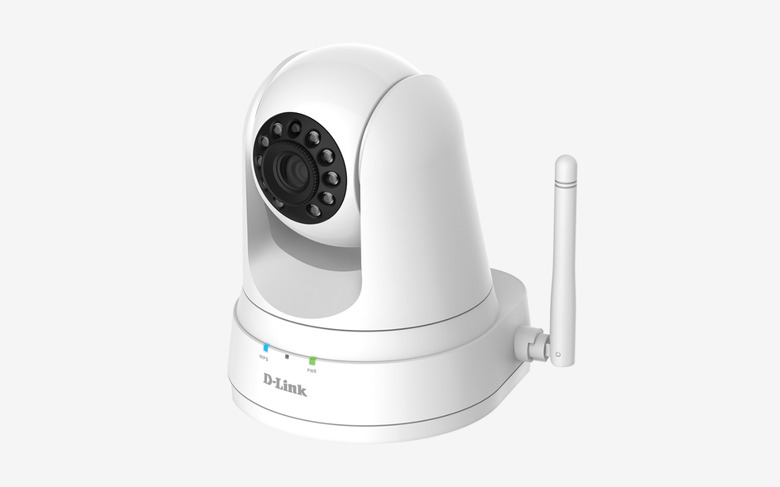 Though you're limited to indoor use with these cameras, you'll find their prices much more palatable. The most basic version records in 720p and offers a 120-degree field-of-view for $59.99. The mid-range version records in 1080p with a 140-degree FOV for $89.99, while the top-end camera again records in 1080p, though offers a 340-degree pan range and a 110-degree tilt range for $119.99. All three cameras will launch in Q2 2018.