D-Link Gaming Router DGL-5500 promises up to 1300Mbps in August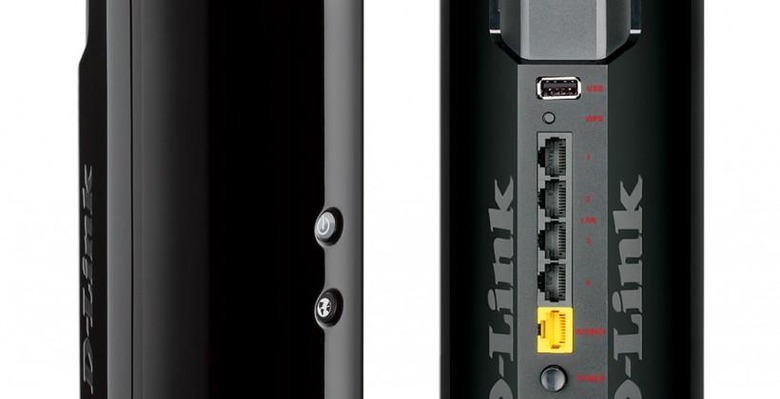 It may look like Apple's new Mac Pro 2013, but the D-Link Gaming Router DGL-5500 is actually hoping to hook up with the potent workstation, not to mention anything else supporting WiFi 802.11ac. Revealed at CES back in January, and now priced and dated for store shelves, the DGL-5500 is expected to go on sale on August 1 complete with up to 1,300 Mbps data rates.
That's of course assuming you're pairing the Gaming Router with something else blessed with the current fastest WiFi standard. Such devices are few and far between right now, though Apple's updated MacBook Air did throw in 802.11ac while also tweaking battery life last week. Several Windows notebooks also support the higher-speed technology.
To achieve that sort of throughput – not that you should expect it in real-world conditions – D-Link has slotted in Qualcomm StreamBoost tech, which basically works to prioritize bandwidth depending on what the client is doing. So, activities like VoIP, streaming media on Netflix or Pandora, or multiplayer gaming, all jump to the front of the queue, over less lag-effected uses like browsing.
StreamBoost works automatically, picking out the clients that need prioritizing the most. However, there's also support for manual selection, with a web-based interface to force better access for a particular device.
If you've not got 802.11ac, there are four gigabit ethernet ports and WiFi a/b/g/n. A USB port allows for drive or printer sharing.
Unsurprisingly, though, this sort of speed doesn't come cheap. Expect to pay $199.99 for the D-Link Gaming Router, and then of course foot the bill for upgrading any non-802.11ac devices with new wireless adapters.