MacBook Air refreshed with "All-day battery life"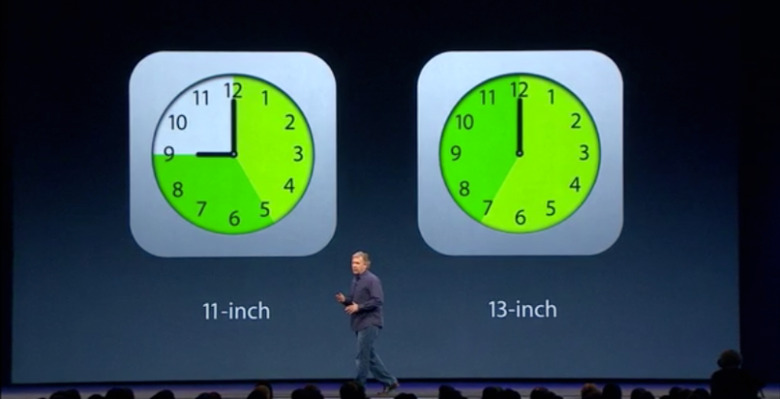 This week the folks at Apple have revealed a new generation for the MacBook Air at WWDC 2013 with a 4th Generation Intel core processor (Haswell.) This system works with Haswell ULT, made for notebooks to work with smart low-power states with "up to 30 days" of standby time. While the 5 hours of battery life with the 11-inch machine goes up another 6 hours, the 13-inch MacBook Air used to work with 7 hours of battery life while the new model works with 12 hours of battery life.
These machines work with 802.11ac Wi-fi, were revealed alongside a new AirPort base station (which you can learn more about in our Apple hub, mind you), and they've both been given new pricing scales. The MacBook Air 11-inch iteration will run $999 to $1199 base cost while the MacBook Air 13-inch will cost $1099 to $1299 base cost. These machines are also available this week – today, even.
These machines have not been given time out of Apple's day around their specifications – note that the thinness and size changes (even if there are none) are not a factor right this minute.
Stick around SlashGear's Apple hub for more information as we continue to investigate Apple's releases this week. WWDC 2013 has been a real right-swing thus far – no mobile, Mac Pro, and the MacBook Air running with "all-day" battery life: we'll see!