Cyberpunk 2077 release date delayed right into Avengers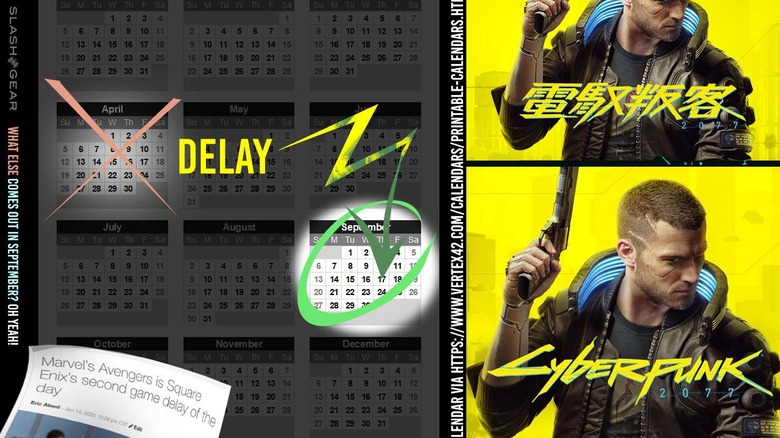 This morning the folks at CD PROJEKT RED announced a slight delay in the release of their next major game Cyberpunk 2077. This game is massive, or so they've suggested, so they're going to need just a LITTLE more time to make sure it's up to the fidelity with which it should be delivered. No comment has yet been sent on the situation by one Keanu Reeves.
Per the developer studio, the game Cyberpunk 2077 is at a place "where the game is complete and playable", but their definition of "complete" isn't the same as most. Instead, they seem to be indicating that they've got the game to a point where some studios might release – but they're not satisfied with what some might consider "good enough." Instead, they've got a lot to polish.
CD PROJEKT RED co-founder Marcin Iwinski and Adam Badowski, head of studio, sent a message this morning on the release date for Cyberpunk 2077. They suggested that they will not "make the April release window," and that instead, they've decided to move the launch date to September 17, 2020. That'll be right around the launch window to which Avengers was pushed as well – time to choose your camp! Or play both. I don't care. I'm not your dad.
"Night City is massive – full of stories, content and places to visit, but due to the sheer scale and complexity of it all, we need more time to finish playtesting, fixing and polishing," wrote Iwinski and Badowski. "We want Cyberpunk 2077 to be our crowning achievement for this generation and postponing launch will give us the precious months we need to make the game perfect."
Iwinski and Badowski also noted that we're all to expect "more regular updates on progress as we get closer to the new release date." Cross your fingers for more of what you see in the timeline below.