CyberpowerPC joins the Ivy Bridge team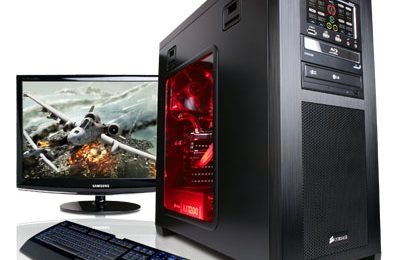 For the hardcore PC gaming enthusiast the brand CyberpowerPC needs no introduction. Being able to part together a top quality, high performance gaming PC and have them deliver it fully assembled and ready to rock is nothing short of awesome. Well that and some SLI GTX 680's of course. Soon they'll be joining the brand new Intel Ivy Bridge team.
Today Intel officially announced the all-new 3rd Gen Core processors to join the current i7, i5, and i3 family. Bringing with it 20 percent better performance, while being more efficient using less power, and even better integrated graphics with the Intel HD 4000. Obviously we can expect these new chips to flood the market soon with their awesome performance, but today as launch partners we are seeing CyberpowerPC featured right from Intel. Others include HP, Lenovo, MSI and more.
Now obviously something like CyberPowerPC you get to choose your system – part by part – and they'll build it and send it right to your doorstep, but soon they'll be offering the impressive 3rd Gen Core series as an option. It won't be a cheap upgrade, but neither is the SLI 680's we mentioned above. If you need or want that top performance this is surely one way to go, and you won't regret it. Look for Intel's all new 3rd Gen Core series arriving soon at Cyberpowerpc.com especially with their Gamer Xtreme 9000.