CyanogenMod Android hack hits 2 million installs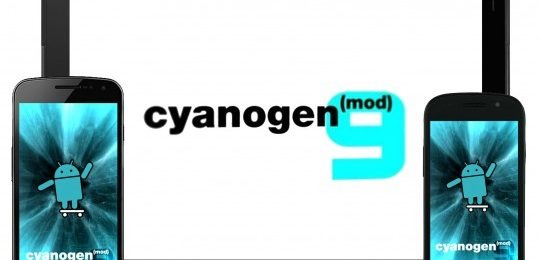 The hacked and completely fan-made Android-based ROM known as CyanogenMod has reached a massive 2 million installs this week, reminding us that it is far and away the most successful Android 3rd party system of all time. This update comes only a few months after CyanogenMod reached 1 million installs, the Google mobile OS-based hack growing now as what appears to be an exponential rate. The install rate is tracked by the CyanogenMod team's own CM stat tracker which shows also that the last 24 hours have had an additional 11,294 installs as well.
The giant upswing in installs here comes quite obviously in the span of time which includes the release of Android 4.0 Ice Cream Sandwich. CyanogenMod takes whatever the most recent Android system is and tweaks it to what the team sees as perfect, porting it then to masses of Android devices, one after the other. This system ends up putting the newest version of Android on hacked phones quite a bit faster than mobile carriers and manufacturers are able, this drawing in the fans in droves.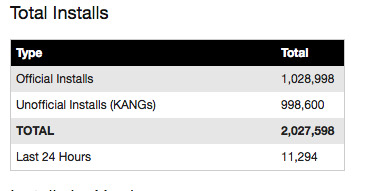 CyanogenMod is currently on version 9, this version having a fully functional Android 4.0 Ice Cream Sandwich build as its base. The team has a rabid following including a community that gladly helps them test out early builds of the software well before it's complete, this speeding up the process between initiation and final product at least twofold.
This year it does remain possible that Android 5.0 Jellybean will be released at Google I/O or beyond, at which time the CyanogenMod team will release a new version of CyanogenMod once again. One way or another, we'll see 3 million installs by the end of 2012 without a doubt.
[via Android Community]