CrunchPad hamstrung by unexpectedly high production costs?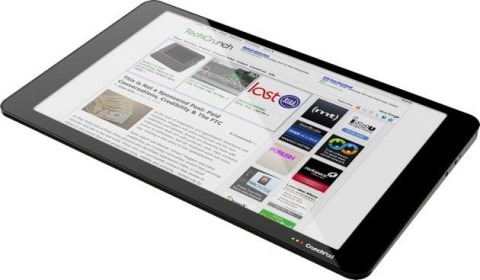 Last we heard, the CrunchPad budget tablet was set to leap to the market this month with a roughly $399 price tag.  Now the rumor circulating California is that unexpected manufacturing expenses have delayed – perhaps even killed – the project; the Silicon Alley Insider claims that project founder Michael Arrington has been surprised by higher-than-expected quotes from suppliers.
It's prompted another examination of the CrunchPad estimated pricing curve, which began at around $200 when the project was first announced in July 2008 and has climbed since.  By the time CrunchPad prototypes were in-hand – different in design from the latest renders – the estimated tag was around $300; most recently, a Singaporean newspaper suggested the actual price would be more like $399 based on tips from suppliers.
Other rumors have suggested that the project is on hold until Google Chrome OS – which will be very web-centric – is available, rather than using a custom Linux OS and UI as originally intended.  It's early in November still, so we could still see a launch pre-holidays; whether it's the same affordable device many of us were looking forward to remains to be seen.
[via GottaBeMobile]