CrunchPad to arrive November, priced around $399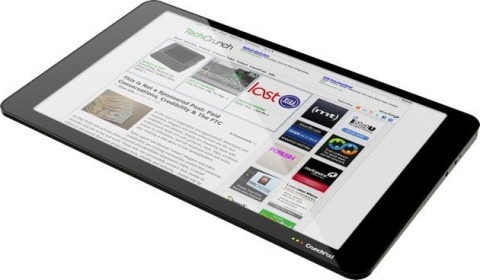 Details of the CrunchPad tablet's shipping timetable have emerged, courtesy of developers Fusion Garage.  According to Singaporean newspaper The Straits Times, the Techcrunch-led project intends to have the CrunchPad on the market by November, in time for the Christmas holidays, with the 12-inch touchscreen device having a 1.6GHz Intel Atom, 1GB of RAM, integrated WiFi and 3G and pricing expected to be in the range of $399.
That's more than the $300 figure originally targeted, but then we can't remember early specifications including integrated 3G.  There's also a USB port, together with a gesture-based custom OS and accelerometer.  The whole thing is tipped to be 12.77 x 7.83 x 0.74 inches in size, and weigh 1.2kg
There's also a "port for mobile broadband" mentioned, which sounds a bit like the same USB port already mentioned, but for plugging in a USB 3G modem.  We'll hopefully find out for sure by November.
[via Twitter]