Cricket's iPhone 5 Play Stumbles Amid Half The Predicted Demand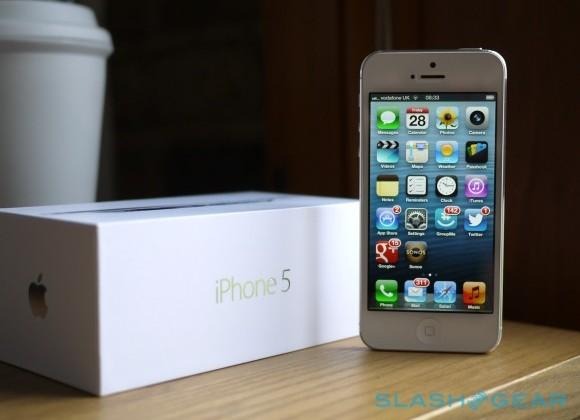 Leap Wireless' sales of the iPhone have significantly under-performed, despite expectations that a prepaid iPhone 5 would be in hot demand, with $100m-worth of unsold stock expected by June. Leap's deal with Apple saw the iPhone 5 offered through Cricket Wireless at $500 with no ongoing commitment, but according to an 10-K SEC filing, the carrier predicts it will have only sold half of the expected units by the time the smartphone reaches its first birthday.
Leap signed a three year long purchase commitment with Apple back in May 2012, which came into effect when Cricket began selling phones the following month. That agreement basically means Leap must buy a certain, minimum amount of devices from Apple, even if it doesn't necessarily sell that many.
"At our current purchase rate, we project that we will purchase approximately one-half of our first-year minimum purchase commitment through June 2013 ... If Apple were to require us to meet the annual minimum commitment in each of the three years of the contract term, we estimate that we would be required to purchase approximately $100 million of additional iPhones in mid-2013 above our current purchase rate, approximately $150 million of additional iPhones in mid-2014 above our current purchase rate and approximately $200 million of additional iPhones in mid-2015 above our current purchase rate" Leap Wireless
Part of the problem, Leap suggests, is the limitations of its network coverage. Cricket service isn't available to the same extent as that of AT&T and Verizon, which can mean potential customers either can't buy the iPhone where they live, or choose another carrier because they may need to travel outside of Cricket's network.
As the carrier points out, "if Apple introduces an AWS-compatible version of the iPhone in the future, we will be able to sell the device in additional markets covering approximately 40% of our covered POPs." Nonetheless, Leap isn't counting on that necessarily happening – or, indeed, Apple agreeing to renegotiate the purchase commitment – and so is considering other strategies.
They include more comprehensive device leasing or financing programs, which would spread the upfront cost of the iPhone 5 out over a more extended period, or even just changing the sticker price of the iPhone itself. The carrier also hopes to work with Apple to boost its promotional drive, to tackle the possibility that many people might not even consider Cricket in the first place.
Interestingly, while Leap's COO says he is "not concerned about ... meeting the Apple commitment," attempting to reassure the market during a recent financial results call, he is also putting a big chunk of his faith in another device. "I would say there was a stronger device [than iPhone 5] in our lineup" Jerry Elliot told analysts last week, referring to Samsung's Galaxy S III.
[via WSJ]