Creative Zii Building Steam? New 3G Dev Board & Peripherals; Android Support By March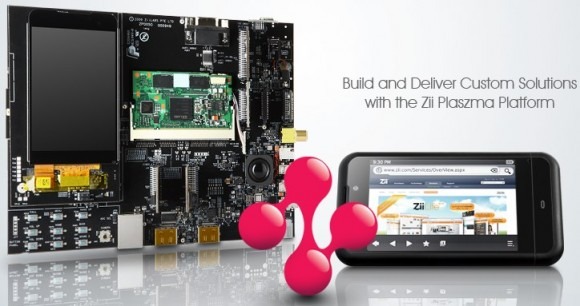 Creative have been talking up their Zii platform for quite some time now – the HD-capable system first showed up at CES 2009, and then more recently sprouted a smartphone reference design in December last year – but beyond the initial developer device there's little to show from the whole project.  Over at epiZENter, however, they've spotted what could be some movement: the Creative site has gained a few new peripherals, including a development kit supporting 3G modules, and an insider has tipped Android customization for Zii as being on track for a March 2010 completion.
Fresh – and stealthily added – to Creative's site is a Zii Dock, a Zii AV Cable and a new Zii Development Kit.  The latter of these is perhaps the most interesting; unlike the original developer's device, the Zii EGG, this new kit will take one of a range of included detachable modules.  These range from 3G (triband WCDMA and quadband GSM/EDGE), a dual-camera module (VGA and 3-megapixel, both fixed focus), a 3.5-inch HVGA capacitive touchscreen module and more.
Meanwhile, Intrinsyc – who are also responsible for the Barnes & Noble nook – announced Android RapidRIL Support for the ZiiLABS cellular platforms earlier this month, news which went pretty much unnoticed at the time.  Of course, none of this is solid confirmation that we'll see a Zii ZMS-05 based smartphone on sale in the first half of 2010, but it's at least movement in the right direction.