Creative Zen X-Fi3 Hands-On [Video]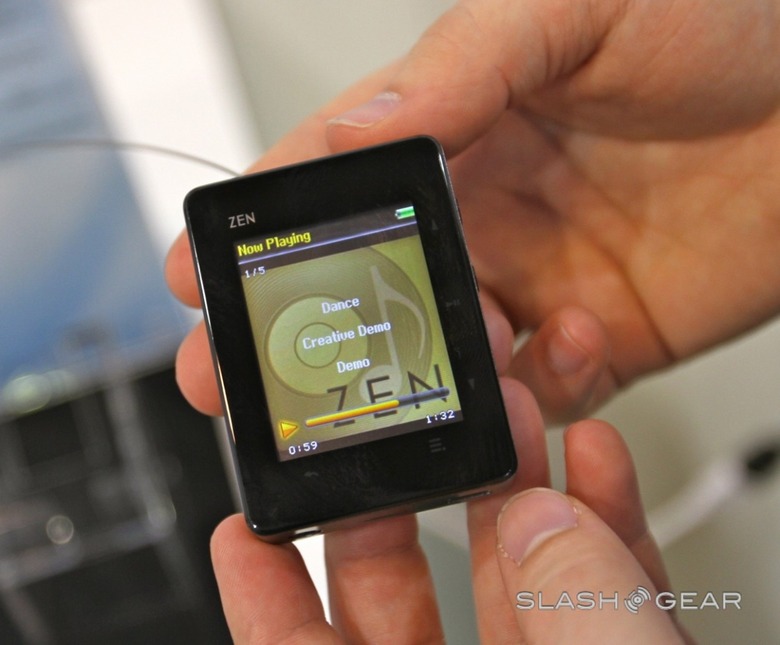 This week at IFA 2011 we've been able to get our hands on more than a couple devices, taking lovely videos as we go – this particular device is certainly not like the others in that instead of a smartphone, tablet, Ultrabook, or pair of earbuds, we've got an odd little music player. This is the Creative Zen X-Fi3, and as Creative shows us, it's meant to be a competitor in the currently iPod-dominated portable music player market. It's got a several features that are sure to turn your head including X-Fi Crystalizer audio enhancement and the ability to play FLAC files, but are they enough to get past the fact that this device does not have a touchscreen display? We've come to expect as much from basically every little portable device like this on the market – does it need to be in tact in order for us to love a product?
Before we go on and decide how much we love or despise this little monster, you should know a few facts about it, starting with X-Fi. What Creative describes X-Fi as is two things: X-Fi Crystalizer technology "intelligently restores lost detail during file compression" while X-Fi Expand technology "expands a conventional left/right earphone stereo source away from your ears, giving you a more acoustically natural sound staging in headphone audio." We cannot say a whole heck of a lot about the audio quality as of yet because we were in a very loud and crowded room when we got our first look at this device, but the next feature is quite enticing: wide audio support. Including such awesome lossless formats as FLAC, non-protected ACC (.M4A) files from iTunes Plus, and the regular set of formats in MP3, WMA (DRM9), Audible Format 4 and Audible AAX formats.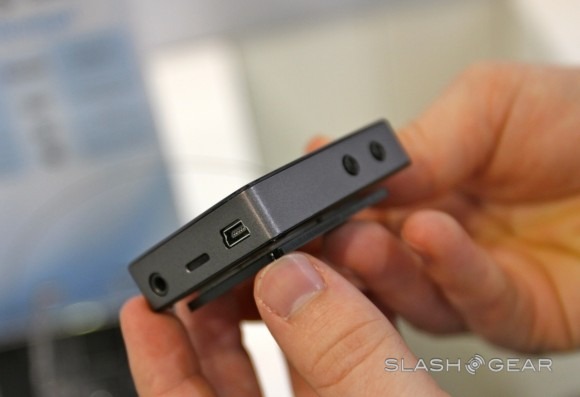 You can expand your built-in memory of 8 or 16 GB by an additional 32 GB with a microSD card slot (which does not include a card out of the box). You've got FM radio, video output to play movies (A/V cable sold separately), Bluetooth connectivity so you don't have to connect with any cords at all if you don't want to, and apt-X codec for superior Bluetooth-connected sound.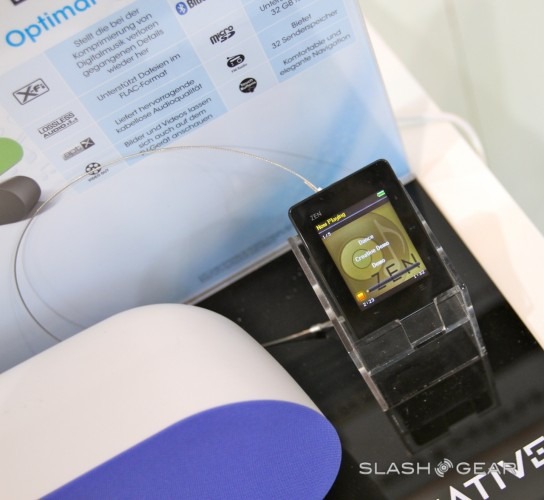 Inside the package you get the player, a quick-start guide, some Creative EP-630 earbuds, and a usb cable. The display you're working with is a 2-inch TFT LCD, and the device does have built-in speakers if you just want to listen without connecting to anything, but they're mono in scope. The device itself is sized at 46.5 x 63 x 14mm and weighs in at 43g.
[vms 6bfeccb5b41016357176]
As far as what we think of the device: it's thick. It's certainly not truly keeping up with trends as far as stylish looks at portable music players, and if it's aiming to put up a fight against the big players in this particular industry, it will fail. The display is not a touchscreen, so we've got to rely on control buttons along the side which, at the moment at least, are rather unresponsive. Should the folks at Creative release this device as-is for €99 and €140 for their 8 and 16GB versions later this month in Germany, we can't imagine it'll do extremely well.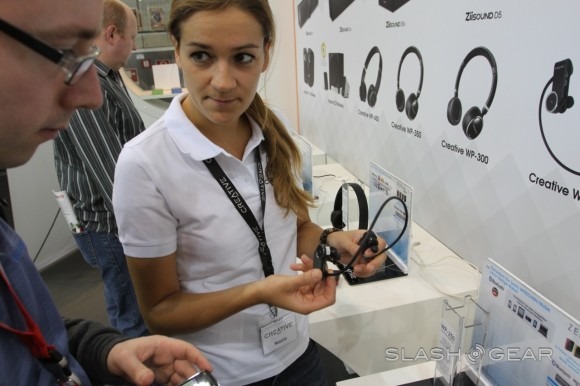 On the other hand, if they're able to upgrade the software or the hardware to make the buttons actually work well, and aim to perhaps jazz up the casing somehow or another with skins perhaps (assuming they cannot make the casing any smaller than it is at the moment, that is,) they may have an oddball wild-card on their hands. The folks at Creative have a choice on their hands here, that's for sure.